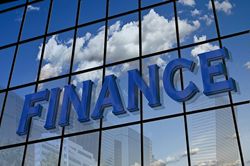 "Knowledge about finance is an absolute necessity when managing family and personal expenses with-out the help of a financial manager".
Atlanta. GA (PRWEB) February 04, 2015
Personal financial planning with information provided by Loans and Finance is available to all as of January 1st, 2014. Loans and Finance is here to share all the necessary info to help individuals maintain their fiscal fitness.
According to a company spokesperson from the financial experts at Loans and Finance, "Knowing how to create an ideal family budget and manage personal finances, individuals will be able to know how precisely invest and save money". He also continued by saying, "Knowledge about finance also makes them highly capable of managing family and personal expenses with-out the help of a financial manger".
Being well informed and updated is one key to become financially responsible. Loans and Finance information network helps play a big part of increasing individuals' knowledge and awareness about personal finance, financial planning and many other related aspects. Individuals will surely benefit from the plethora of information that is supplied by our financial columns.
Loans and Finance delivers essential details covering personal finance and consulting that allows individuals to stay informed and up to date about finance. There are various notable advantages of personal finance planning and individuals can only experience these if they have the right knowledge and information to help them take actions and make sound financial decisions.
With the information supplied by Loans and Finance a company representative states, "Individuals will be able to discover ways on how to improve their personal finances as well as learn sensible personal financial tricks that can power them to their investment goals". The information that individuals will get can also help them find ideal ways to invest, save and earn the desired amount of money they are looking for retire.
Many individuals and families have lost their money and experienced serious financial problems and one common reason behind this is lack of know how. Most of these individuals failed to realize that understanding personal finance is highly important and their goal should be to exercise sound financial habits. With Loans and Finance information posts and articles individuals can now avoid devastating financial failures and losses. Loans and Finance educates and provides clients with the information they need about personal finance and financial planning helping them to achieve success with their long term savings goals.
Individuals can also use the information provided by Loans and Finance to improve their credit scores, dealing with personal loans,home refinance and more. Knowledge of personal finance is an essential weapon that can help individuals face financial crisis with confidence. Helpful information provided by representatives at Loans and Finance is the key towards overcoming these challenges presented in the world of personal finance.
For more information, feel free to visit http://loansandfinanceinfo.com/.