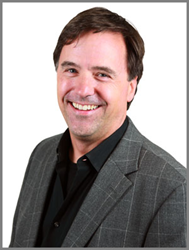 Semble brings a unique, viable, and holistic solution for the nonprofit clients that OneAccord Nonprofit serves and values so highly. - Jeff Rogers, CEO of OneAccord
Kirkland, Washington (PRWEB) January 27, 2015
OneAccord Nonprofit, a leading provider of interim leadership, funding solutions, board development and operational improvement is proud to announce a new strategic alliance with Community Impact Technologies, Inc. d/b/a SEMBLE, a technology platform and services solution provider that facilitates below market rate loans between socially-minded investors and nonprofit organizations.
Since 2007, Semble has facilitated low-cost loans for all types of nonprofit organizations for the purpose of refinancing existing loans and the financing of acquisitions, improvement projects, and working capital. Semble's comprehensive financing approach focuses first on engaging the nonprofit's community of supporters to fund its loan while also offering the ability to supplement the organization's donors with bank and other institutional funding sources when necessary and viable. In each of these initiatives, Semble has seen nonprofits lower their monthly loan payments by 40-60%.
Semble promotes a new and innovative way for donors and constituents to support their nonprofit by being the source of the loan proceeds. Supporters are offered an opportunity to receive a compelling return on their investment compared to other fixed income investments, while also positively impacting the nonprofit's mission. Nonprofits enjoy re-engagement with lapsed donors, increased awareness that leads to cultivation of new donors, and improved donor retention rates.
Jeff Rogers, Chairman and CEO of OneAccord said, "The aligning with SEMBLE as a business partner begins with values-alignment. Semble's team has built its platform with the intent to serve the organizations with whom they partner in a unique way, and as a true win for all constituents. With the base for business set on this foundation, OneAccord Nonprofit then looked to partner with a company that brought a unique, viable, and holistic solution for the nonprofit clients we serve and value so highly. We are thankful for this opportunity to work together."
"The leadership teams of both OneAccord Nonprofit and Semble share a deep and unwavering commitment to helping their nonprofit clients 'do more, serve more, and impact more' with the resources they have available at their disposal," said Semble CEO and Founder, Todd Tarbert. "In addition, one of the reasons we could not be more pleased to announce our strategic alliance is that the Principals at OneAccord Nonprofit bring a level of competency, energy and passion that is second to none," Tarbert added.
Rick Johnsen, Managing Principal of OneAccord Nonprofit stated, "Semble's vision is to profoundly impact every community in America by significantly lowering the cost of loans to local nonprofits, freeing up millions of dollars for mission while strengthening relationships between nonprofits and their supporters. Since OneAccord Nonprofit is committed to organizations that are making a difference in their communities and throughout the world, Semble's vision is perfectly aligned with the service offerings of OneAccord Nonprofit."
The Principals of OneAccord Nonprofit are a team of senior nonprofit executives who work with organizations in the areas of strategic development, interim executive leadership, organizational effectiveness, and funding campaigns to further impact their communities. Semble's platform is a complementary offering that OneAccord Nonprofit is pleased to introduce to its clients.
-----------------------------------------------------------------------
About OneAccord Nonprofit
Founded in 2009, OneAccord Nonprofit has worked with hundreds of clients to solve revenue challenges and provide operational leadership. OneAccord's approach is a proven catalyst for changing the growth trajectory of organizations with whom they partner. Visit http://www.oneaccordnonprofit.com to learn more. For more information about this release or OneAccord, call 425.250.0883.