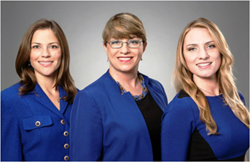 Los Angeles attorney wins big in Supreme Court battle
Los Angeles, CA (PRWEB) February 05, 2015
On January 8, 2015, the Court in Mendiola v. CPS Security Solutions, Inc., ruled in favor of the plaintiffs class of "Trailer Guards" employed by CPS Security Solutions. (California Supreme Court Case No. S212704 http://www.courts.ca.gov/opinions/documents/S212704.PDF) Representing the plaintiffs were Los Angeles employment attorneys Cathe L. Caraway-Howard of the Law Offices of Cathe L. Caraway-Howard; Caesar S. Natividad of Natividad Law Firm; and Miles E. Locker of Locker Folberg. Employment law attorney Caraway-Howard argued the case before the Supreme Court.
The Court, in a unanimous decision, soundly rejected the arguments by CPS that the guards were "voluntarily onsite until they requested to leave." As the Chief Justice noted at the oral argument on November 3, 2014, "The fact that they have to ask to leave means they are under your control."
The Court also expressly disapproved the 2011 appellate decision of Seymore vs Metson Marine, 194 Cal.App. 4th 361, and "cabined" or limited the 1990 case of Monzon vs Schaefer Ambulance, 224 Cal.App.3d 16. When Justice Corrigan asked Caraway-Howard if that result would be sufficient, Caraway-Howard replied, "It would be really close to being great," which drew a chuckle from the justices. Caraway-Howard explains that disapproval of Monzon was a "long shot but worth it. The Supreme Court's decision to limit Monzon's sleeptime exemption to ambulance drivers and attendants was more than sufficient." Caraway-Howard said, "The Supreme Court's decision in Mendiola vs CPS is a victory for California workers. It is no surprise that the Supreme Court unanimously ruled that California worker protections prevail over lesser protective federal law. It is a well-reasoned decision based on the Court's precedents beginning with Morillion. It is clear now, that if workers are required to stay on premises, they are subject to the control of the employer and must be paid.
The original complaints against CPS Security Solutions filed in April and May 2008 alleged that CPS's policy of not paying the guards for on call time spent in trailers on construction sites between 9:00 p.m. and 5:00 a.m. violated California law mandating that workers are paid for all hours worked. The superior court certified and consolidated the cases as a class action on June 5, 2009 and notices went out to over 1,800 guards in California in July 2009. Only 163 opted out.
In December 2009, the Mendiola case was coordinated with six other cases against CPS and transferred to the Complex Courts. The Honorable Jane Johnson took over the case there in 2010. The addition of five cases to Mendiola nearly caused the case to come to a halt.
Summary adjudication was not available because it would not dispose of any cause of action or defense. Then, Caraway-Howard proposed that the parties each bring a cause of action for declaratory relief as to the legality of the Trailer Guard agreements signed by all the members of the plaintiffs' class, which dictated the terms of the on call policy. Thus, both sides filed the necessary papers to bring the declaratory relief claims and the filed cross-motions for summary adjudication of those claims.
On April 25, 2011, the superior court agreed with the trailer guards and ruled that CPS's on call policy violated the law. CPS's attorneys attempted to appeal that decision but the Court of appeal rejected it, because it was premature.
Frustrated at the set back once again, Caraway-Howard decided to seek a permanent injunction to force CPS to pay the trailer guards going forward. Injunction orders are directly appealable. It worked. Judge Johnson granted the injunction to the plaintiffs upon Caraway-Howard's motion on March 6, 2012. CPS appealed. Caraway-Howard wrote the briefs and argued the appeal for the plaintiffs.
On July 3, 2013, the Second District of the California Court of Appeal issued its decision affirming in part and reversing in part, Judge Johnson's decision. The appellate decision reversed Judge Johnson's refusal to grant a sleeptime exemption grounded in federal regulations. Judge Johnson did so in concurrence with the plaintiff's argument that California protections for workers could not be taken away by lesser protective federal law. The Court of Appeal disagreed and imported federal law to allow the sleep-time exemption for 8 hours each 24-hour shift, as long as the worker actually slept for five hours.
Thus, Caraway-Howard had carried the day on appeal for only the on call shifts that the trailer guards worked Monday through Friday but had effectively lost the same on call shifts on the weekends. However, confident that the Supreme Court would agree with Judge Johnson, Caraway-Howard sought review.
Caraway-Howard brought in Miles Locker, former General Counsel of the California Department of Labor, and partner of Locker and Folberg, LLP, to prepare the petition for certiorari and write all of the briefs before the Supreme Court. Locker's work was excellent as always.
The outcome of six years of determination and hard work culminated in the Supreme Court's decision on January 8, 2015, that was a resounding victory for Caraway-Howard's clients.
Cathe Caraway-Howard has won many victories for workers in her career of over twenty years. She recovered millions of dollars for her clients throughout California, in back and future wages, as well as damages for discrimination, harassment, retaliation, and wrongful termination.
Ms. Caraway-Howard received her bachelor's degree in International Relations from the University of California, Davis. She earned her Juris Doctor from Loyola University School of Law and received honors for her academic performance.
Ms. Caraway-Howard's first job after law school was as an associate with Gordon, Edelstein, Krepack, Grant, Felton & Goldstein in Los Angeles. While there, she litigated any employment case she could, while handling a personal injury caseload. After starting her family, she focused her legal practice almost exclusively on workers' rights. From 1997 to 2009, she teamed with Joel Bander of Bander Law Firm, working on many employment cases. Married to Steve Howard since 2001, they live in Playa del Rey. Practicing theft and unpaid wage law in Los Angeles, Caraway-Howard and her staff of three continues to focus on wage and hour class actions, as well as individual cases for discrimination, harassment, retaliation, and wrongful termination. She has also had great success representing salespeople and recovering unpaid commissions for them. A past-president, past-vice-president, and past membership chair of Wildfire Networking, she has belonged to the group for 18 years. As a member of the League of Women Voters of Los Angeles, she has served on its Board of Directors for 2 years in the past. She also has a red belt with one black stripe in tae kwon do.