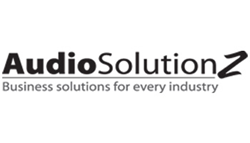 The DOL needs federal contractors/subcontractors to submit summary data to them on compensation paid to their employees, including data recorded per sex and race ~ President Obama
Durham, NC (PRWEB) January 23, 2015
With the new regulatory agenda in place, the Fair Labor Standards Act (FLSA) and Family and Medical Leave Act (FMLA), along with Office of Federal Contract Compliance (OFCCP) are going to change a number of things in their rule-making procedure. Some of the rulemakings that were listed on the regulatory agenda, and which are going to impact the federal contractors, are as follows* :

Non-Retaliation for Disclosure of Compensation Information
Overtime Requirements
Summary Data on Employee Compensation
Blacklisting Executive Order
Construction-specific Affirmative Action Requirements
Non-Retaliation for Disclosure of Compensation Information
The proposal, issued on September 17 last year, is supposed to be finalized by September this year. It talks about prohibiting federal contractors to retaliate against employees discussing their compensation with other employees. The order clearly forbids contractors from discharging or discriminating against any employee/applicants who has inquired or discussed compensation with any other employee or applicant.
Overtime Requirements
WHD, the Wage and Hour Division of DOL, is expected to release this proposed rule by February of this year. A memorandum was issued by President Obama in March 2014, which talked about modernizing and streamlining the rules of overtime for administrative, executive and professional employees. The rule is said to have a potential effect on all employees covered under FLSA.
Summary Data on Employee Compensation
This rule, proposed on August 8, 2014 is due to be finalized by August this year. This proposal impresses on contractors and sub-contractors, as per the presidential memorandum, to submit summary data on compensation paid to employees, to USDOL, which includes sex and race.
Blacklisting Executive Order
Aimed to release by January 2015, the proposed rule, though not listed on the regulatory agenda, expects DOL to issue regulations on the executive order. The executive order 13673 in question was issued by President Obama on July 31, 2014 which instructs federal agency bureaucrats to understand whether a business is responsible enough so that it is entitled to receive a federal contract based on the company's subjective review of compliance history in relation with labor and safety laws.
Construction-specific Affirmative Action Requirements
Expected by the OFCPP to be released by September 2015, the plan of OFCPP is intended towards federal construction contractors, to make additional changes to affirmative action obligations for them. The changes could be anywhere between including a completely new framework for industry regulation or to establish a 'mega' class of construction projects.
Though there are no details available to the public, DOL is expected to have increased the salary threshold in current overtime regulation from $24,000 to $50,000. DOL, additionally, may also be making significant changes to current test that is used to understand whether the employee's responsibilities and duties exempt him/her from overtime requirements.
Now, there have been a number of laws enforced by DOL, which include FLSA and FMLA. the Office of Federal Contract Compliance (OFCCP), which is an arm of DOL, is going to additionally be responsible to enforce executive order 11246. The Presidential mandates have already been responded by issuing regulations for minimum wage requirements etc. There is a plan by DOL to overhaul all the existing regulations under FMLA/FLSA which impact the business processes.
AudioSolutionz – country's leading business enhancing information provider, will conduct a session on Wednesday, January 28, 2015, where expert speaker Susan Fahey Desmond will be providing information required to comply to new OFCCP regulations and also help prepare participant's company's budget anticipating to redefine, 'who is exempt' from the new FLSA requirements.
For more information, visit http://www.audiosolutionz.com/hr-compliance-employment/dol-2015-regulations.html
About AudioSolutionz
The country's biggest industry information provider, AudioSolutionz, has been providing knowledge and training material to professionals on pithy and trending industry topics, for more than a decade. AudioSolutionz has an esteemed panel of experts from across the industry, and helps participants get information, training and advice directly from the speakers. Industry professionals can also get their queries answered in a Q&A session with the expert.. The company specializes in training webinars, conferences, DVDs and transcripts in more than 12 industries across the United States.
Sources:
*http://www.forconstructionpros.com/press_release/12026835/2015-federal-regulatory-agenda-rules-that-will-impact-construction-contractors
**http://www.abc.org/NewsMedia/Newsline/tabid/143/entryid/2286/-obama-s-new-executive-actions-create-more-burdens-on-federal-contractors.aspx