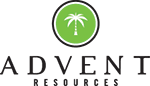 Each of our products is tightly integrated real-time so that data only needs to be entered once and it is immediately accessible throughout the Advent platform
San Francisco, CA (PRWEB) January 23, 2015
Advent Resources today announced it has launched a Dealership Management System (DMS) to provide automotive retailers with 21st Century technology to reduce learning the curve and maximize dealership productivity and profitability.
The DMS from Advent Resources provides several advantages compared to existing systems, including:

Cloud-based software as a service (SaaS), eliminating expensive hardware investments and nightly data back-ups, and providing transparent software updates;
Device independence, running on Macs, desktops, iPhones and tablets;
Prints to any off-the-shelf printer using standard PDF technologies;
All documents are automatically archived and stored forever;
Scanning feature lets dealers scan documents that have signatures or data added after the initial archive. Scan – then archive, print, and email external documents not created by the system;
Capture signatures to repair orders and parts tickets and email them to customers instead of printing customer copies;
Built on one platform, allowing users to access data from any department without having to log out and log in again;
Drill into data anywhere to find source documents or see data as it flows through the system;
Built with the latest modern architecture as used by major players in the technology world including Amazon and Google.
"From our high-tech DMS to our industry leading Desking and F&I, each of our products is tightly integrated real-time so that data only needs to be entered once and it is immediately accessible throughout the Advent platform, saving automotive retailers time, headaches, and money," said Tim Gill, CEO of Advent Resources.
Advent Resources, which has a long track record of success and quality technology products and services in automotive retailing, built the new DMS after receiving an overwhelming number of requests from current clients.
The basis for most current DMS technology was developed in the 1960s and 1970s. It requires expensive hardware to launch, is difficult to update software and is delivered as separate architectures for each department within the dealership. This leads to individual dealership departments operating in silos. The Advent Resources DMS will be offered as a single system that will serve every dealership department. It will be housed on the Cloud, eliminating expensive hardware, making software updates transparent and providing virtually unlimited storage capabilities. Because of its ease of implementation, Cloud-based computing systems are experiencing rapid growth. Technology consulting company Forrester estimates that the Cloud-based computing market is expected to jump from $58 billion in 2014 to $191 billion by 2020.
"Our clients told us loud and clear that current DMS systems do not meet their needs," Gill said. "Automotive retailers need a 21st Century technology solution that will allow them to improve their overall business operations. It is a natural evolution to move the industry to the Cloud and we look forward to helping our clients upgrade their technological capabilities and significantly improve their operations."
Advent Resources' DMS has been tested over the past three years by current clients. With a successful track record in the pilot phase, Advent Resources is ready to launch an industry-wide rollout.
About Advent Resources
Advent Resources, based in San Pedro, California, was founded in 1988. The company has been exceeding client expectations for more than 25 years with is F&I and Desking platform. The company has entered the DMS market with the same goal of exceeding client expectations.
Advent's 21st century software is built by dealership personnel FOR dealerships. It works the way dealers want, not the way other vendors want dealers to work. From the company's high-tech DMS to its industry leading Desking and F&I, each of the Advent Resources products are tightly integrated so that data only needs to be entered once and it is immediately accessible throughout the platform. Each component of the solution has a common interface, reducing the learning curve, maximizing productivity and ultimately the profitability for dealerships.