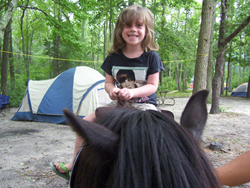 Toms River, NJ (PRWEB) January 24, 2015
Surf & Stream Campground is hard at work preparing for the 2015 camping season and is looking for your help. As the campground staff puts the finishing touches on the calendar of events for the upcoming season, guests are encouraged to propose new ideas to add to the schedule. With guidance from the campers on their favorite activities, Surf & Stream Campground can ensure a positive camping experience for all guests.
Many events will be returning to the campground this season including the Murder Mystery, a trip to Popcorn Zoo, Carnival Day, Christmas in July, the Labor Day Pie Eating Contest, Halloween Hayrides and additional specially planned affairs.
To request an idea for an event, visit our Facebook page at https://www.facebook.com/SurfCampground. An updated calendar of events will be posted in late February to our website at http://surfnstream.com/.
About Surf & Stream Campground
Surf & Stream Campground is a family-friendly RV park located near all of the most popular beaches at the Jersey Shore. The campground includes a full-size swimming pool, picnic area, activities for all ages, weekend events and more. For more information about Surf & Stream Campground, visit their website at http://www.surfnstream.com or call 732.349.8919.