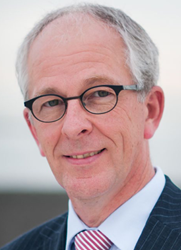 The Medical Ministry International - Holland office will provide our European Partners a local avenue to engage with MMI and help us to increase the impact we are making for the poorest of the poor
Allen, Texas USA (PRWEB) January 26, 2015
Medical Ministry International announced today that it will open its first National Office in Europe with the establishment of Medical Ministry International - Holland. The international ministry which provides services in over 23 countries around the world has had involvement from Europe for years despite limited visibility. "We have received significant interest in the life-changing work that MMI provides and our friends in the European Community have sought a closer relationship." stated Sam Smith, MMI CEO. "The Medical Ministry International - Holland office will help us to engage partners in Holland and across Europe to expand our services to the continent of Africa, various Eastern European countries, and current MMI programs across the globe."
MMI has welcomed Gerrit Meijerink, a Medical Executive from the Netherlands, as its new Executive Director for MMI Holland. Mr. Meijerink has a wealth of experience in Medical Administration and the execution of clinical services in the developing world. Most recently, he served as the Hospital Director onboard Mercy Ships flagship, MV Africa Mercy. "Gerrit is an amazing man with a wealth of expertise in medical administration and delivery of clinical services. Most important, he has a huge heart and passion to serve the less fortunate." stated Smith. "He recognizes the need to be intentional in our efforts to build capacity and establish quality health care services in areas of poverty. We are thrilled he is on our team!"
Upon accepting his new role, Meijerink commented "I have spent my career seeking to provide hope for people in need as a follower of Jesus. I have seen first-hand the issues of poverty in the developing world and am thrilled to join with Medical Ministry International to help expand their amazing work. You can't help but get excited when you talk about the work that MMI is providing. The initial response of our contacts in Holland is encouraging and very exciting!"
Medical Ministry International - Holland will continue to develop their team and establish their presence in Europe over the next few months. Anyone interested in supporting or joining their team can visit the MMI website to contact the new Medical Ministry International - Holland office.
About Medical Ministry International:
Medical Ministry International provides compassion and health care in a world of need using Jesus as our Guide. Operating in over 23 countries around the world, MMI utilizes Health Centers and International Teams to serve the poor. Medical and Non-Medical Volunteers/Staff work to build capacity and medical infrastructure by optimizing the gifts that God has provided.