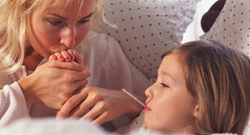 We are making every effort to ensure as many items are collected to fulfill the Ronald McDonald House's wish list
Rochester, NY (PRWEB) January 24, 2015
With a new charity program in the Rochester, NY area, The DiRaddo Agencies have teamed up with the Ronald McDonald House Charities of Rochester by hosting a collection drive to help fulfill the house's wish list. The Ronald McDonald House is a "home away from home" for families with seriously ill children. They provide housing for families so they can stay close by their hospitalized child at little or no cost. To help the cause, wish list items can now be dropped off at the agency's location, 1100 Long Pond, Suite 119 Rochester, NY 14626. The wish list can be viewed at The DiRaddo Agencies website designated page http://diraddoagencies.com//Ronald-McDonald-House---Rochester_15_community_cause
Utilizing its own resources and seeking the help of its own network of customers and business partners, The DiRaddo Agencies march on to ensure customers, friends, families and neighbors are always in good hands. The agency recently launched the master charity program of which the current campaign is part of, electing every 60 days a new individual, organization or family in need to receive their support.
"We are making every effort to ensure as many items are collected to fulfill the Ronald McDonald House's wish list. I encourage each and all of our wonderful clients and friends to contribute to this worthy cause. Items needed the most at this time are paper towels, Kleenex and snack food. Our agencies will also be providing a warm cooked meal for the families there in the near future," said Mark DiRaddo, the Agencies' principal.
The agencies will promote the current campaign over the course of the next 45 days, through its social media channels, email communications, and monthly electronic and print magazines, delivered to thousands of households in Rochester and Chili, New York. Our Hometown magazine reserves a full page to feature the campaign and details of the cause. The electronic Flipbook version of the current issue can be accessed here: http://diraddoagencies.com/Our-Hometown-Magazine_39
To join The DiRaddo Agencies in supporting the Ronald McDonald House of Rochester, donors are encouraged to drop off wish list items at the agency's location, at 1100 Long Pond, Suite 119 Rochester, NY 14626. Contributors may be acknowledged for their donations through the agency's monthly magazine.
Once the current campaign is over, The DiRaddo Agencies will continue to work closely with the Ronald McDonald House of Rochester and other nonprofit organizations in the area to make sure resources are directed to capable hands that can help better the local community, one family or person at a time. Information regarding past and current campaigns supported by the Agency can be found at http://diraddoagencies.com//community-cause. More information about The DiRaddo Agencies and the Ronald McDonald House of Rochester are available at http://diraddoagencies.com/ and http://www.rmhcrochester.org/.
About The DiRaddo Agencies
As a Personal Financial Representative living in the Rochester area for 30 years with his wife Nicole, agency owner Mark DiRaddo knows many local families. Mark's knowledge and understanding of the people in his community helps him provide over 4,000 customers with an outstanding level of service. His team of experts looks forward to helping families like yours protect the things that are important – your family, home, car and more. They also help clients prepare an effective strategy to achieve their financial goals, such as saving for a child's education or retirement. To contact an expert at The DiRaddo Agencies, call (585) 227-1180.