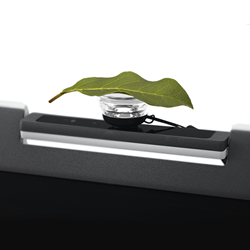 "We're really excited to provide this strong set of STEM tools at no extra cost, enhancing curriculum and reducing the need for costly laboratory equipment."
Beaverton, Oregon (PRWEB) January 26, 2015
CTL™, a Beaverton, Oregon based manufacturer of Chromebooks announced today that the Intel® Education Lab Camera Chrome app by Intellisense will be available on the CTL Education Chromebook at no charge for Schools and Students.
The Intel Education Lab Camera Chrome app will use the CTL Education Chromebook's built in 180 degree rotating camera for natural science exploration and as a data logging laboratory allowing schools to enhance STEM curriculum and promote scientific inquiry without having to spend limited resources on additional laboratory instruments or electronic hardware.
The Lab Camera Chrome application includes 6 modules:
1. Time-lapse camera allows students to easily enable the CTL Education Chromebook's camera to create time lapse videos from a series of still pictures over a period of time. For example, a time-lapse can be made of an apple decomposing.
2. Microscope – allows the CTL Education Chromebook's camera, which can rotate to a horizontal position to aid in stationary micro observation, to function as a cost effective microscope. This function can be greatly enhanced with an optional inexpensive micro-lens which can clip onto the camera to increase magnification.
3. Pathfinder – uses the camera to create a 3D map of nature's natural patterns. For example, students can point the camera at a termite colony, and after a few minutes can observe a pattern in the termites behavior that is invisible to the naked eye.
4. Universal logger – uses the camera to turn the readout of traditional analog science equipment, such as a mercury thermometer, into digital data for real-time graphing and analysis.
5. Kinematics – uses the camera to track horizontal and vertical movement characteristics (displacement, velocity and acceleration) in real time.
6. Motion cam – allows the camera to record only when movement is detected in a specific area. For example, students can set the camera to record the nighttime feeding habits of a classroom pet and the camera will only record when there is movement.
"We think that The CTL Education Chromebook delivers the highest Return on Investment for a school's IT budget," says Jeremy Burnett, CTL's Director of IT and Engineering. "We're really excited to provide this strong set of STEM tools at no extra cost, enhancing curriculum and reducing the need for costly laboratory equipment."
CTL is an innovator in classroom devices and introduced its CTL Education Chromebook, a ruggedized Chromebook with a carry handle and rotating camera, in June of 2014. Its line of rugged and versatile 2go® PC netbooks and convertible 2-in-1 tablets were designed specifically for the classroom.