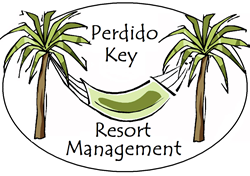 Our guests find value in the perks we're able to offer during their stay. JD Hallam
Destin, FL (PRWEB) January 25, 2015
Perdido Key Resort Management (PKRM) decided to partner with Amenity Services, Inc. (ASI), the nation's leading provider of free to guest amenity programs. This partnership allows PKRM to offer guests and property owners free admission to some of Perdido Key's most popular attractions.
Perdido Key Resort Management is a business based in Perdido Key Beach offering a variety of vacation rental management services. ASI chose to partner with Perdido Key Resort Management for its long standing renowned reputation with locals and visitors alike. ASI will continue to partner with select companies in the Perdido Key area differentiating them from the competition.
"We chose to market with ASI, because they are the clear powerhouse in amenity curation here in our market. Our guests find value in the perks we're able to offer during their stay and we have found a partner eager to help our business grow. Our Account Manager [Brian K. Olson] is very responsive and I was pleased to realize the level of involvement in which everyone on the ASI team, including the ownership, has strived to help our business succeed. My only regret is not beginning this relationship sooner." -JD Hallam, PKRM General Manager
Perdido Key Resort Management's guests will receive the Perdido Keys to Fun Card allowing daily free golf at Glen Lakes, Lost Key and Soldier's Creek Golf Clubs, boat cruises with Cetacean Cruises, Orange Beach Pirate Cruises and The Southern Belle, admission to Waterville USA and deep sea fishing aboard Zeke's Lady. It is just a way of saying thank you for staying with Perdido Key Resort Management.
ASI's President Darrell Blanton states, "ASI is very excited to expand into the Perdido Key market and partner with Perdido Key Resort Management. Our partnering properties are some of the most respected names in the vacation rental industry. ASI's amenity programs add value for existing guests while directing new customers to our clients and supports a longer length of stay for guests that have a higher value proposition like free to guest services. Where would you rather stay? A rental with more or less?"
Amenity Services, Inc. was founded in 1996 and is based in Destin, Florida. The company currently provides programs to over 5,000 vacation rental properties in the Southeast. ASI partners with the most popular activities in the area and offers these services to vacation rental property management companies in one convenient, easy-to-use program. All ASI properties are listed on GetMoreVacations.com where guests can register to win a free vacation. The next vacation will be announced March 12, 2015.