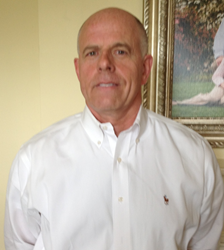 Pendleton, SC (PRWEB) January 23, 2015
Arthur L. Bruce, DMD & Associates is proud to announce that Dr. Arthur Bruce has recently celebrated 37 years of serving the dental needs of his patients in Pendleton, SC.
Dr. Bruce started his practice in a small office on Mechanic Street in 1977. As improvements in dentistry evolved, he added new technology and computers to his practice to better serve his patients. In 2005, he moved to a state-of-the-art facility just up Mechanic Street, one block away from the old office.
Dr. Bruce's son, Jay, joined the practice as an associate in 2009. Both doctors enjoy helping their patients maintain healthy smiles for a lifetime.
Dr. Bruce volunteers for several free clinics, including the Anderson Free Clinic in Anderson, SC. He is also a member of the SC State Board of Dentistry and is on staff at AnMed Hospital in Anderson, SC.
Dr. Bruce is committed to providing patients with quality dentistry in a caring environment. He is proud to have served his patients for so many years and looks forward to helping them for many more. For more information about Dr. Bruce and about Arthur L. Bruce, DMD & Associates, visit their website at http://www.arthurbrucedental.com/.
About the company:
A standard of excellence in personalized dental care enables Arthur L. Bruce, DMD & Associates to provide the quality dental services their patients deserve. They provide comprehensive treatment planning and use restorative and cosmetic dentistry to achieve optimal dental health. In their new dental facility located in Pendleton, S.C., they provide the latest in dental technology in comfortable surroundings from a caring staff. Should a dental emergency occur, Arthur L. Bruce, DMD & Associates will make every effort to see and care for patients as soon as possible. They are always committed to providing the best care possible for all of their patients. For more information, go to http://www.arthurbrucedental.com/.