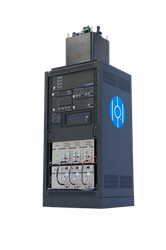 A partnership with Photonics Technologies will allow ColdQuanta to penetrate the exciting UK quantum technologies market at a highly propitious time
(PRWEB) January 26, 2015
ColdQuanta, the leading commercial provider of devices and systems to create cold and ultracold matter has announced a new partnership with Photonics Technologies as an authorized distributor in the United Kingdom and Republic of Ireland. The UK government recently has announced it is investing £270 million in novel quantum technologies and ColdQuanta sees a burgeoning market for its product line as research takes off in those fields.
Securing Photonics Technologies as the authorized distributor for the UK and Ireland will allow ColdQuanta to have a greater presence in the UK as it expands its UK and European business operations. Photonics Technologies is a distributor of an integrated range of spectroscopic essentials in the areas of modulation and detection, beam control and analysis, beam stabilization, opto-mechanics and mirror mounts, and spectroscopic
cells.
"A partnership with Photonics Technologies will allow ColdQuanta to penetrate the exciting UK quantum technologies market at a highly propitious time," stated Rainer Kunz, CEO of ColdQuanta. "Photonics Technologies personnel already have deep working relationships with many of our prospective customers and, of course, we hope to leverage that". Howard Potter, Director of Photonics Technologies, added: ''We are very excited to be able to add ColdQuanta's high quality product range to our cohesive portfolio. This will enhance our customer proposition as we can offer integrated systems that best match our clients' specific scientific requirements. ''
ColdQuanta's product line will be synergistic with many of the products already in Photonics Technologies' portfolio and the company has a considerable customer base within the UK and Ireland. Photonics Technologies will be the authorized distributor for ColdQuanta's entire product range from atom chips with integrated optics to complete systems to create ultracold matter including the newly released qUCAL, ColdQuanta's mobile ultracold atom lab.