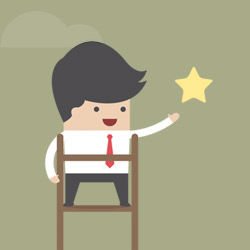 The OMG approach is affordable and personal.
MARINA DEL REY, CA (PRWEB) January 27, 2015
The Online Marketing Guide replaces pages of fuzzy marketing speak with simple, large, green buttons. OMG users can navigate through a series of friendly, easy-to-answer questions to identify their industry type and target market. The end result is an industry-tailored recommendation for SEO, social media, advertising and other marketing solutions. Users can then purchase recommended packages and receive free services such as consultation, Google Analytics installation and more.
The site is designed for the business owner who doesn't have an in-house marketing resource and is confused by the daily onslaught of SEO companies promising unrealistic results. The OMG approach is affordable and personal. Business owners can trust that they are not being herded into some generic marketing solution.
"Knowledge is power" OMG also offers original articles about online marketing. As the website grows, articles focused on specific industry niches, like law firms, financial advisors, e-commerce, startups and more, will be featured in the OMG Blog. The goal is to educate business owners that one-size marketing solution does not fit all. Each business is unique and requires a tailored marketing strategy to maximize their presence within their industry. The design of the OMG website is friendly and fun, but the recommendations are based on 18 years of solid online experience.
About Online Marketing Guide: Los Angeles-based Executionists, Inc., an award-winning, full-service, online agency, is the company that developed and manages OMG. Their clients trust them to help build professional and engaging brands in the digital arena. For more information, contact Richard Parr at rparr(at)onlinemarketing(dot)guide or call 310-754-3807.