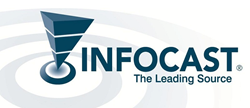 This event will cover all markets from high-end industrial to biomedical, to consumer/retail and will provide attendees with a rare opportunity to leverage a technology that's growing at an exponential rate
Los Angeles, CA (PRWEB) January 26, 2015
Infocast, the leading business intelligence and networking events producer in the advanced manufacturing industry, has announced the 2nd Additive Disruption Summit, scheduled on March 31 – April 2, 2015 in Santa Clara, CA, the hub for entrepreneurs to network with investors.
The 3D printing/additive manufacturing revolution is here, as this technology is starting to garner attention from industries across the manufacturing value chain. Aerospace OEMS are using high end laser metal printers to churn out parts for direct use, not just prototypes, and Fortune 1000 brands in the consumer/retail segment are integrating 3D printing into their business strategies. New business models uniquely enabled by 3D printing are now being introduced on a regular basis and investors are making bets.
Infocast has launched its second Additive Disruption Summit to provide an exclusive setting to discuss an industry exploding with opportunities and how to best maximize first mover advantage. Speakers from 3D Systems, Airbus, America Makes, Autodesk, Inc., Citigroup, Deloitte Corporate Finance, Lockheed Martin, Materialise, NASA, Siemens TTB and more will be on-hand to discuss the emerging topics in additive manufacturing including: new business models and markets, how the additive value chain will evolve, when the big names in electronics will step in and how to think about valuation, investment and M&A.
Attendees will have the chance to connect with venture and angel investors and corporate strategists to explore opportunities for funding or partnerships. This event will cover all markets from high-end industrial to biomedical, to consumer/retail and will provide attendees with a rare opportunity to leverage a technology that's growing at an exponential rate at the only dedicated investment meeting for additive manufacturing.
For more information, to register, or to join as a sponsor, visit the event website at infocastinc.com/additive-disruption or contact Infocast at 818-888-4444.
About Infocast
For over 25 years, Infocast has produced the highest quality events, tailored to the needs of the industries we serve. We intensively research the marketplace, pulling from an extensive network of experts to give you the information and connections to succeed.