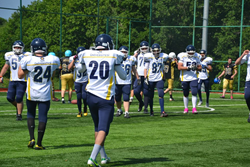 Istanbul (PRWEB) January 26, 2015
Işık University offers a 2-week 2015 High School Summer Program in Istanbul for students to obtain a collegiate experience in a culturally rich city
This upcoming summer, high school students from around the world are invited to come to Istanbul for a life-changing educational experience. Işık University has put together what will be an unforgettable summer program, a chance to both broaden one's horizons and take in the college experience firsthand.
The program aims to provide students an unequaled opportunity to explore sports & the arts, and study a range of fascinating subjects. Over the 2 weeks, students will build social and academics skills through their coursework and activities.
The program offers many different sports and art options. From football to basketball to tennis, students are given a host of different sports to choose from. With dance, photography and painting, students can explore their artistic ambitions. To better enjoy the time in Istanbul, student will take a seminar in a foreign language course, either Turkish or English.
High school student can choose between three different 2-week programs, which fall in the months of June, July and August. Turkish and international students that are enrolled in grades from 9 through 12 are eligible to apply to the program.
During the program, Işık University will provide room and board at Işık student dormitories and dining rooms on the Sile Campus. On the campus, students will have access to sport facilities along with the Health Center to take care of medical needs of students.
The three sessions are from June 27th to July 10th, July 20th to August 2nd and August 8th to August 21st. The application deadline is June 5th 2015. For more information, go to summerschool.isikun.edu.tr/highschool.