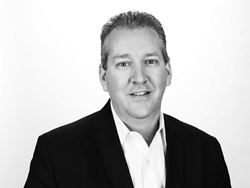 I am very excited to come to Filta and help build upon the successes to date
Orlando, Florida (PRWEB) January 25, 2015
The Filta Group, Inc announced today that Keith Segrue is joining Filta Environmental Kitchen Solutions in the newly created position of Chief Business Development Officer.
Segrue, who has a long history in the Restaurant Service sector having driven growth for EcoLab and headed sales for Nasdaq listed Swisher Hygiene, Inc., starts with Filta in January 2015.
"We are delighted to have Keith join us as we continue to grow and develop national accounts for our Franchise Owners," said Victor Clewes, Chairman of The Filta Group. "His knowledge and depth of experience will be an asset for the entire business."
Segrue will coordinate strategic sales planning, program development and national account development for the business.
"We are ready to build on the exceptional growth that the Filta has experienced in the last few years ," said Jason Sayers, President for The Filta Group. "Keith's skills are exactly what we need to plan for the future and ensure our Franchise Owners and end Customers continue to get the excellent quality service they have come to expect."
Segrue is an experienced professional with 30 years experience in sales, operations, management and ownership within the hospitality and food service industries. He brings a successful track record of building organizational capabilities within all phases of business. Having experience as both an owner and manager of companies will support Filta's objectives to execute a comprehensive sales strategy.
"I am very excited to come to Filta and help build upon the successes to date," Segure said. "There are huge opportunities to help Filta grow both by expanding the customer base and services offered."
Since 1996, Filta has been providing cooking oil micro filtration service around the world to restaurants and other food establishments. Filta's "Green" services naturally preserve the environment by extending the life of cooking oil with the FiltaFry service, turning waste cooking oil into biodiesel with FiltaBio and reducing energy consumption and food waste with FiltaCool. Filta services over 5,000 customers every week and has recycled over 1/2 billion pounds of oil… and counting.