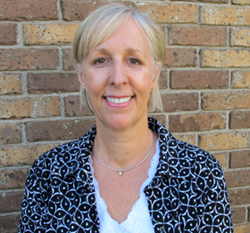 Fridley, MN (PRWEB) January 23, 2015
Individuals looking for periodontal disease treatment in Fridley, MN can now visit Dr. Lisa Murray of Moore Lake Dental for laser treatment with the Biolase WaterLase iPlus™, which is a less invasive alternative to gum surgery. During this procedure, Dr. Murray uses a laser to exclusively target diseased and inflamed gum tissue. Patients typically experience improved healing after the procedure, as well as a lower risk of health complications associated with untreated periodontal disease.
With the WaterLase iPlus ™, Dr. Murray can treat periodontal disease without cutting into gum tissue or placing sutures. The laser allows Dr. Murray to focus precisely on tissue affected by gum disease, along with any other irritants, while leaving as much healthy gum tissue intact as possible. This gum tissue helps support teeth that gum disease has damaged; it also protects the teeth against future trauma or decay. As with any less-invasive procedure, patients benefit from a low risk of infection or other complications, such as delayed healing. Patients who opt for this form of periodontal disease treatment can typically expect improved healing after the procedure if they maintain good oral hygiene habits.
People who believe they are developing gum disease are encouraged to visit Fridley dentist, Dr. Murray, promptly, because advanced periodontal disease can have various detrimental health effects. Gum disease can cause the gums to recede and form deeper gum pockets, leaving patients at risk for tooth sensitivity, damage and further infection. Gum disease can also directly damage the teeth and the alveolar bone that anchors them in place. Many of Dr. Murray's patients are surprised to learn that periodontal disease may also have harmful effects elsewhere in the body. Research suggests connections between gum disease and various systemic health problems, including pancreatic cancer, heart disease and stroke. Early periodontal disease treatment may help patients protect their oral and general health.
Dr. Murray encourages people in Fridley to reduce their risk of periodontal disease or related health complications by establishing good hygiene routines, regularly visiting the dentist and knowing the symptoms of gum disease. Inflammation, bleeding, pain, recession and changes in gum pocket size are all signs that professional treatment may be necessary. People who notice these warning signs should schedule a consultation with Dr. Murray about the WaterLase iPlus™ laser and other treatment options. Patients can request an appointment by visiting Dr. Murray's website or calling her office.
About the Practice
Moore Lake Dental is a general practice offering personalized care for patients in Fridley, MN. Dr. Lisa Murray is passionate about dentistry and strives to offer her patients the latest in dental technologies and services. Dr. Murray earned her dental degree from the University of Minnesota and has participated in the 21 Century Study Club and the Metro Women's Study Club. In addition, she is an active member of the American Dental Association, the Minnesota Dental Association and the World Clinical Laser Institute. To learn more about the services offered at Moore Lake Dental, please visit their website at http://www.moorelakedental.com or call (763) 571-5497.