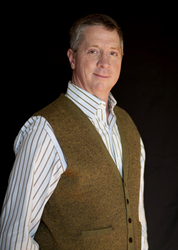 Starkville, MS (PRWEB) January 23, 2015
John W. Starr, Jr., DMD has recently become certified to offer Starkville, MS residents the Pinhole Surgical Technique™ (PST™) to restore receding gums. As a leading periodontist, Dr. Starr provides his patients with the most advanced periodontal procedures. His PST™ training allows him to use specialized tools to correct exposed tooth roots without the incisions and sutures gum grafting methods require.
Gum disease is often both a cause and an effect of gum recession. Infection creates pus pockets below the surface that pull the gums away from the teeth. When gums recede due to aggressive brushing techniques, hormones or another of the common risk factors, bacteria is more likely to become trapped in the gaps that have formed, leading to infection. Researchers recently discovered that bacteria enter the blood stream through the infected gums and are often present in other health problems, such as diabetes and colon cancer.
Most periodontists in Starkville, MS recommend gum grafting when patients require treatment for receding gums. When tissue is taken from an incision in the roof of the mouth and stitched over the exposed root, it is known as a connective tissue graft. A pedicle graft is an option when a patient has enough nearby gum tissue. The periodontist cuts a flap from the healthy area, pulls it across the root and stitches it in place. In spite of the urgency, the invasive nature of gum grafting techniques causes many individuals to avoid addressing the issue.
Dr. Starr is now qualified to use the PST™ method to treat receding gums in Starkville, MS. He uses a specialized tool to create a tiny hole in the gums, loosen the tissue and guide it back to its original position. A collagen strip holds the gums in place during the healing process, encouraging healthy tissue growth and making a full recovery likely. Up to ten teeth can be treated in about an hour. The hole is generally not visible by the day after the procedure, and patients are often able to return to regular activities in a short time.
Individuals who want to learn more about PST™ or contact Dr. Starr's office for a consultation can find information on his website.
About the Practice
Golden Triangle Periodontal Center is a periodontal practice offering personalized dental care to patients in the Golden Triangle and surrounding areas. Dr. John W. Starr received his B.S. in chemistry from Mississippi State University and then attended the University Of Mississippi Dental School. He specialized in periodontics at the University of Alabama in Birmingham. Dr. Starr is part of one percent of dental professionals providing the LANAP® FDA cleared laser procedure for gum disease and periodontal treatment. To learn more about Golden Triangle Periodontal Center and the dental services visit their website at http://www.jwstarrdmd.com/ and call (662) 798-4103.