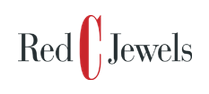 With a Hollywood look at an affordable price, the Diamond No Matchy Matchy Initial Stud Earrings were the company's 2014 holiday hit.
Los Angeles, California (PRWEB) January 28, 2015
Specializing in personalized fine jewelry, Los Angeles-based online jeweler Red C Jewels saw rapid growth in Q4 of 2014. The company was able to achieve significant year over year growth and continues to build its brand presence among A-List celebrities such as Oprah, Taylor Swift, and Emma Stone. With a Hollywood look at an affordable price, the Diamond No Matchy Matchy Initial Stud Earrings were the company's 2014 holiday hit. Promising a "Made in USA" quality guarantee and a risk-free return policy, the stylish earrings drove the Q4 sales increases.
As the company gears up for continued growth in 2015, they aim to stay on top of celebrity fashion trends. Beginning by rolling out its Valentine's Day Gift Guide, as well as creating several new collections, Red C Jewels plans an effortless shopping experience to find the perfect Valentine's Day gift. With the combination of the Birthstone Dot N Diamonds and the enhanced Diamond Initial Collections, Red C strives to create personalized gifts tailor-made for each recipient. Red C products are manufactured to order, so the company can maintain their high-quality standards achieved through an attention to detail that each piece of fine jewelry deserves. And thanks to effortless online ordering, product requests move from website to factory and shipment within days.
To keep up with today's iconic looks, celebrities from all corners of the entertainment industry have turned to Red C Jewels. Oprah Winfrey featured the earrings in her own holiday gift guide "Oprah's Favorite Things 2014", validating the Initial Stud Earring as a jewelry box must have. In fact, Oprah plans on giving a pair to each girl in her Oprah Winfrey Leadership Academy for Girls as a birthday present. And Gwen Stefani loved her first pair so much that she asked for custom X and O earrings to be made with black diamonds. Meanwhile, Taylor Swift continues to wear not only her personalized earrings, but also her very trendy Red C Fashion Arrow Ring. And Oscar-nominee Emma Stone has also been seen wearing multiple Red C jewelry pieces, including the initial earrings.
About Red C Jewels:
Located in California, Red C Jewels prides itself on operating a fine jewelry workshop where 24 karat gold and gemstones are transformed into impeccable fine jewelry pieces that reflect the Red C vision. With CAD software and 3D modeling, the Red C team utilizes technology to increase efficiency while staying true to traditional techniques like lost wax casting, hand polishing, and diamond setting. The company values its ability to practice a craft where technology is emphasized and tradition is preserved.