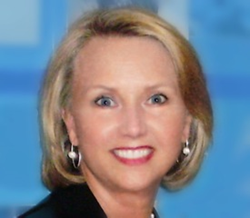 Sarasota, Florida (PRWEB) January 27, 2015
Bob Carter Companies LLC, an innovative philanthropic and fundraising consulting service with corporate headquarters in Sarasota, Florida, has engaged Deborah San Roman, CFRE, to serve as Director, Latin America. San Roman, who has lived in Mexico for 45 years, has 32 years of experience in strengthening the management and sustainability of nonprofit organizations in Latin America. She is one of three professionals in Mexico who hold the Certified Fundraising Executive (CFRE) credential.
As director of the Fundación ABC of the American British Cowdray Medical Center in Mexico City from 2002-2014, San Roman helped raise more than $21,000,000 for the construction of and equipment for the ABC Cancer Center and the ABC-TEC Medical School. Her professional experience includes serving as Executive Director of Casa de la Amistad para Niños con Cáncer, faculty member and consultant for Procura A.C., and professor for the Social Leaders and EDSO diploma programs at the Monterrey TEC University. She co-authored the textbook Entrepreneurs for Social Development (published by Editorial Trillas).
"We are delighted that Deb San Roman in Mexico City is joining the BCCo team of professionals," says Bob Carter, BCCo president and CEO. "Her fundraising success at Fundacion ABC has been remarkable, including leading initiatives to build a new cancer center and a medical school facility. Her leadership in fundraising and nonprofit management in Mexico has set a new standard for the profession there. We look forward to teaming with Deb in continuing to advance vital institutions throughout Latin America and Mexico."
Carter, a specialist in institutional strategy, and BCCo consultants have been providing fundraising assistance for nonprofit education, healthcare and social service organizations in the United States, Europe and Mexico, including Casa de la Amistad and the American School Foundation in Mexico City, UP-IPADE (Universidad Panamericana IPADE Business School), and UDEM (Universidad de Monterrey). BCCo develops a unique team of consultants for each project to provide services that will help nonprofits reach their fundraising goals. Services may include: research and planning, organizational and fundraising program development, campaign management, planned giving, leadership training, major/mega gifts, international fundraising and ongoing fundraising consultation. Additional information is available at http://www.BobCarterCo.com.
Bob Carter Companies LLC is a philanthropy and nonprofit fundraising consultation service. BCCo has corporate headquarters in Sarasota, FL, and a regional office in Mexico City; its consultants are based in major metropolitan areas in the United States, Europe, and Latin America. BCCo provides each client with a select team of professionals to help develop and reach their unique fundraising goals. To contact BCCo, email JBennett(at)BobCarterCo(dot)com or call 941.388.3414.