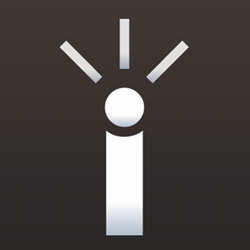 Corrales, New Mexico (PRWEB) January 26, 2015
Ideum, makers of integrated, ruggedized multitouch tables and touch walls, now announces the release of a revolutionary "smart" coffee table. On this cutting-edge new model, the Windows 8 and Android systems run simultaneously -- users can easily switch between them with the click of the desktop button, or the flip of the hardware switch.
So Smart and Good Looking
With fully customizable features, the Duet 42" and 46" coffee tables have a sleek, bezel-level design and a precise, non-optical multitouch input -- all at fast, reliable speeds. This is the same projected-capacitive touch found in popular smartphones and tablets -- only at the larger, HD-display size, with 60-touch points and anti-glare coating. The tables use the best-in-the-business, 3M projected-capacitive touch technology.
Sleek and slim, the Duet coffee table is as tough and secure as Ideum's other touch tables. Ideum has been a leader in the field, developing hardened, reliable touch tables since 2008. The Duet is the first touch table ever to offer independent, integrated Windows 8 and Android computers.
"We are so excited about the Duet. With dual PC and Android systems, there are literally millions of apps available," says Jim Spadaccini, Founder of Ideum. "The ability to switch between operating systems effortlessly and rapidly makes this product completely unique."
The Duet coffee table is tough enough for public spaces and can be used in schools, retail, museums, and other demanding environments. The table itself is built out of aircraft-grade aluminum and cold-rolled steel. It is designed and built in the USA.
The Duet is the hub of the connected home, with PC and Android options allowing users to control devices -- all from one centralized location. With the home-automation market expected to exceed $5.5 billion in 2016, the Duet coffee table arrives on the scene at the right time to take advantage of the surge in popularity for home-and-business based technology. With no wires to trip you up, this smart coffee table is Wi-Fi- and Bluetooth-enabled, with an attractive look-and-feel that ensures a superior experience and more natural, "at-home" interaction in any space.
How We Do It?
At the core of the Duet coffee table is Intel's Edison, a small, powerful mini-computer, which has been programmed to facilitate the seamless switch between the Android and Windows 8 systems. Future plans look to utilize Edison as a hub to expand the Duet's connectivity even further.
With Edison, the Duet multitouch coffee table really has three computers inside. A push button on the base of the touch table switches from one OS to the other. Ideum also developed Android and Windows 8 applications to allow for software switching.
The Duet will start shipping next month.
To learn more about the Duet Multitouch Coffee Table, visit: http://touchcoffeetable.com
High-resolution photos can be found at: https://www.flickr.com/photos/ideum
About Ideum
Ideum (http://www.ideum.com) is a 15-year-old privately held company based in Corrales, New Mexico. Ideum designs and produces integrated and hardened large-scale multitouch hardware for museums, educational institutions, government agencies, and Fortune 500 companies. It has developed multitouch tables and touch screens since 2008 and they have been sold in 30 countries. The company has developed and sells Gestureworks (http://www.gestureworks.com), a multitouch and motion tracking software environment.