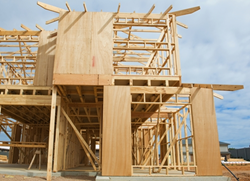 the overall confidence levels in the home building industry are close to a nine-year high
Chicago, IL (PRWEB) January 23, 2015
The Federal Savings Bank, a Midwest based lender, was pleased to see that builder sentiment surrounding the market for newly constructed single-family homes stayed positive despite a slight decline in the National Association of Home Builders/Wells Fargo Housing Market Index. According to the NAHB, the index had no significant changes in January from the previous month.
The NAHB/Wells Fargo HMI revealed the indicator for current sales conditions was the same in January with a reading of 62.
"January's HMI reading is in line with our forecast as we head into the new year," David Crowe, chief economist for the NAHB, said in a statement. "Steady economic growth, rising consumer confidence and a growing labor market will help the housing market continue to move forward in 2015."
Although there was a decline in builder optimism in January, the NAHB highlighted the fact that there have been seven months of readings above 50, which suggests builders believe the market will have favorable business conditions in 2015.
In December 2014, the NAHB reported builder confidence declined 1 point after growing 4 points in November 2014 to reach 57 at the end of the year. However, the overall confidence levels in the home building industry are close to a nine-year high. The NAHB attributes the drop in December 2014 to decreases in several HMI indicators, including the indicator for future sales.
Low interest rates could increase housing sales
The Federal Savings Bank thinks this year could signal a shift in the overall outlook for the home building industry, as builders are confident the market will grow stronger.
NAHB Chairman Kevin Kelly said in a statement for the December report that members in markets around the U.S. reported business was up throughout 2014, resulting in a positive outlook for 2015.
Players in the real estate market believe pent-up demand could push housing sales up in 2015, Bloomberg reported.
In an earnings call Dec. 10, Douglas Yearley, chief executive officer of Toll Brothers Inc., called the housing market's recovery "confusing" due to slower market growth in 2014 from the previous year, according to Bloomberg. Although the housing market had a mixed performance, low interest combined with more buyers coming into the market could increase home sales in 2015.
"This huge pent-up demand is building," Yearley said, referencing the housing market, according to Bloomberg. "Household formations are growing. Population is growing."
With more first-time home buyers expected for 2015, housing sales will likely increase throughout the year.
First-timers can contact the Federal Savings Bank, a veteran owned bank, to learn more about applying for a mortgage.