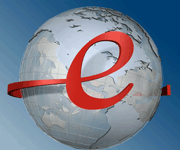 Germantown, WI (PRWEB) January 26, 2015
Ellsworth Adhesives, a global distributor of adhesives, specialty chemicals and dispensing equipment, is pleased to announce that they will be exhibiting again at this year's EXPO MANUFACTURA™ 2015 at Cintermex in Monterrey, N.L., Mexico on February 3-5, 2015.
Ellsworth Adhesives will be displaying the latest technology of adhesives and dispensing equipment in Booth 1345. Ellsworth will also be presenting The Benefits of Utilizing Molykote® High Performance Lubricants and Coatings on the exhibition floor on Wednesday, February 4, 2015 at 3:40-4:10 pm.
EXPO MANUFACTURA™ 2015 is well known for being one of Mexico's major manufacturing industry events and will be hosting domestic and international companies from the Aerospace, Automotive, Electronics, and Medical Device industries.
Jay Richardson, Director of Sales, commented, "We're looking forward to this exciting event. It's a great opportunity for us to meet with industry manufacturers. We specialize in working with industrial customers on engineered applications striving to help them achieve maximum productivity with lower total cost in their manufacturing processes by implementing adhesive and dispensing solutions".
Ellsworth Adhesives offers the world's most comprehensive selection of products and services; and has more than 50 Application Engineers in North America and more than 150 Application Engineers globally. With their many shipping locations, they are able to minimize shipping costs and lead-times when shipping product to local plants. The Ellsworth Adhesives Global Advantage is extended with their understanding of import/export laws and regulations, ability to track shipments with appointed freight forwarders, and the capacity to clear customs quickly and in advance.
For more information on Ellsworth Adhesives, visit http://www.ellsworth.com or call 1.800.888.0698.
About Ellsworth Adhesives
Ellsworth Adhesives is a distributor of adhesive products and equipment. Ellsworth Adhesives is a value added supplier of adhesives, sealants, coatings, encapsulants, tapes, releases and lubricants from leading international manufacturers including 3M, Bostik, Dow Corning, Dymax, Emerson & Cuming, Fisnar, Henkel Loctite, Humiseal, Lord, Permabond, Sulzer, Techcon and many others and offers the most comprehensive level of technical expertise available. Ellsworth Adhesives operates sales offices and warehouses in the United States, Canada, Mexico, United Kingdom, France, Spain, Germany, Sweden, Denmark, Brazil, Australia, China, Malaysia, India, Vietnam, and Thailand. Ellsworth Adhesives can be contacted directly at 1-800-888-0698 or by visiting http://www.ellsworth.com.