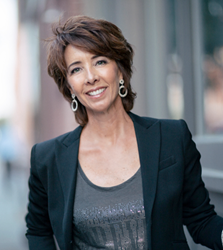 A website has to deliver a powerful story in a matter of seconds with the single most important goal of capturing the visitor's contact information.
Denver, CO (PRWEB) January 26, 2015
Customer retention expert and best selling author Pamela Herrmann recently was invited to speak at the 2015 National Main Streets Conference to be held in Atlanta, Georgia, March 30 - April 2. The National Main Streets Conference is a one-of-a-kind event, drawing approximately 1,500 professionals in preservation-based, economic development and community revitalization, including both experienced and new downtown and neighborhood Main Street directors, volunteers, architects, planners, economic development professionals, public officials, volunteers, and consultants.
Attendees learn about the innovative methods and practices that make the Main Street Approach® one of the most powerful economic development tools in the nation. The conference will be focused on bringing partners together to foster new ideas for building economic, financial, and business development successes on Main Street.
Herrmann will speak at two sessions, "5 Website Strategies That Work to Increase Membership Acquisition and Retention" and "Creating Exceptional Customer Experiences." She explains, "A website has to deliver a powerful story in a matter of seconds with the single most important goal of capturing the visitor's contact information. This presentation will teach the critical elements every website should have that compels the visitor to take a specific action so that we can increase memberships and program funding."
Technology is an amazing tool for business, but there are many lost opportunity costs when a website is weak in its objectives, story and call to action.
Herrmann is a best selling author and recently published her latest book, The Customer Manifesto: How Business Has Failed Customers And What It Takes To Earn Loyalty, which has been receiving 5-star reviews on Amazon since its release in early November.
Pamela Herrmann has spent over 20 years in the consumer products industry working with fast-growth companies. She is an inventor and has successfully brought products to market with such retail giants as Pottery Barn, William Sonoma, Sears and International Wine Accessories.
She is also a successful Internet marketer, and is passionate about bringing best practices from the online world into Main Street and arming small, local business owners with the critical information for success in today's economy. She is the founder of website ReachAcrossTheRegister.com and speaks to business owners around the country on the power of 5-star customer experience to create lasting loyalty.
More About Pamela Herrmann:
Pamela is a graduate of the University of San Francisco. She is an expert in the area of listening to the customer and consults to mid market companies on customer retention. She is a member of the National Main Street Center, International Downtown Association and a member of the National Speakers Association.
Pamela resides in Denver, Colorado with her two children.
Learn more at http://www.ReachAcrossTheRegister.com