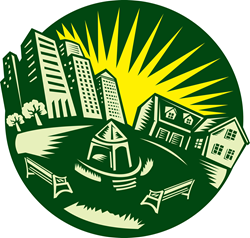 Detroit, Michgian (PRWEB) January 27, 2015
A recent survey of real estate in the news this past month reveals a disheartening number of criminal prosecutions concerning property investment scams. In California, the Modesto Bee (December 29, 2014), reported that a businessman was charged with several felony counts for stealing over $350,000 from real estate investors. He is charged with posing as a real estate agent for government agencies. representing that he was authorized to liquidate government distressed properties.
On January 6, 2015, The US Attorneys Office for Eastern District of Missouri indicted a North Carolina businessman for selling hopeful real estate investors over $1 Million in bogus real estate deals. The Government alleges that he either had no rights to the properties he sold, or that the properties were simply non-existent. (Federal District Court for the Eastern District of Missouri, Case No.: 14-CR-391RWS)
Then on January 7, 2015, The US Attorneys Office for Western Texas announced the federal sentencing of a group of house flipping fraudsters after law enforcement professionals exposed a property appraisal scheme that involved over 800 properties and $45 million dollars of fraudulent loans. (Federal District Court for the Western District of Texas Case No.: 14-CR-00001RAJ)
These news stories alone are enough to create significant pause for aspiring real estate investors looking to cash in on "rich" property deals since the Great Financial Crisis of 2008. Vetting deals for potential fraud is but only the first thing that investors need to do in their due diligence when buying property. Here are 4 more things that new investors should consider when seduced by the allure of 'house flipping" and real estate riches:
1. Potential legal actions. Owning distressed properties often involves legal actions such as quiet title actions, evictions, and lawsuits from former owners or even municipalities. This list is not exhaustive. New investors need to prepare for the expense of these and other legal contingencies. Experienced property owners already know that legal actions aren't always so straight forward. There are often set backs. For instance, a "simple" eviction action can be delayed for months over a host of unforeseen reasons. Investors need to have financial wherewithal in addition to a strong stomach for business.
2. Compliance. Investors need to assess their legal exposure. For instance, recording one's property interest creates liability for not only property taxes, but also for compliance with municipal ordinances or even federal violations. In residential real estate, where "blight ordinances" are enforced, investors are accountable for maintaining a property to community standards. Local authorities can prevent investors from selling or renting their properties until a structure is in compliance. In commercial real estate, investors take a huge risk when taking title without performing an environmental survey. Compliance does not just concern the property itself. Real estate businesses need to make sure their enterprise is licensed properly for state regulators and for revenue agencies.
3. Deal structure. Investors need to structure their deals with the 'end game' in mind. For example, real estate investors may offer 'seller' financing to prospective purchasers. A private financing agreement should conform to generally accepted lending guidelines of the lending community. This is because when a purchaser has the opportunity to refinance a seller financed transaction, outside loan underwriters can readily verify and approve a loan payoff. Proper document recordings, prudent loan servicing, and income and payment verification are just several points investors need to evaluate when offering private financing.
4. Choosing advisers. These days it is not uncommon for real estate investors to invest in distressed property markets outside the city or state in which they live. Take for instance, Detroit, Michigan which is a 'hot bed' for investment real estate in recent years. Many out of state or foreign investors have come into the market, and fast. But If one is not familiar with the area they invest in or they don't have physical access to the property themselves, then they had better find reliable advisers who know the neighborhood, have access to trustworthy contractors and / or property management companies, and knowledgeable real estate legal counsel. Investing in a 'foreign' market is not for the faint of heart. Many an investor has been disappointed not because of the property itself, but because of their failure to plan and perform their due diligence. Hire competent professionals to substantially shorten the learning curve.
The appeal of 'scoring' big money in flipping properties should be tempered with pragmatism. Many a 'gold rush' has gone 'bust' for lack of planning. Investing in real estate is no different. One bad transaction can create financial havoc. But prudent real estate investors who perform proper due diligence, hire competent third party advisers and contractors, and develop a realistic exit strategy should have a higher propensity of success.
About the Author: Since 1990, attorney David Soble has represented lenders, loan servicers, consumers and business owners in real estate, finance and compliance matters. For over 24 years, he has been involved in thousands of real estate transactions and has successfully negotiated and saved millions for his business and consumer clients.
Disclaimer: You should not rely or act upon the contents of this article without seeking advice from your own, qualified attorney.