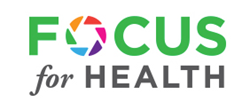 We are bringing together top scientists in a diversity of disciplines who will carry productive dialogue forward to benefit humanity well into the future.
Los Angeles, CA (PRWEB) January 27, 2015
Devoted to the prevention of autism and chronic health conditions through scientific research and a proactive stance on measures to support well-being and limit toxic exposures, Focus Autism has changed its name to Focus for Health. The AutismOne/Focus for Health 2015 Conference in Chicago will bring together presentations by over 130 scientists, educators, advocates, and others who work diligently every day on innovations to improve the lives of children, families, and the public worldwide.
Said Focus for Health founder Barry Segal: "I renamed Focus Autism as Focus for Health to reflect our priority on protecting pediatric health and addressing preventable health issues that impact people of all ages. This century is experiencing rising trends in chronic illnesses -- from allergies and asthma to autism and Alzheimer's – and Focus for Health feels it's vital to target the key areas of autism, maternal and children's health, immune health, and environmental health. We use scientific research to support this goal and actively educate families, legislators, and medical providers about vaccine safety and other environmental factors contributing to the rise in chronic conditions and how to limit exposures. Focus for Health is excited about working together with AutismOne on the AutismOne/Focus for Health 2015 Conference because of our like-minded work over the last many years and our mutual mission to safeguard the health of generations to come."
Robert Reeves, JD, Focus for Health vice president added: "The synergy among top national and international researchers will make this an exciting event key to staunching the tide of autism diagnoses and cases of other chronic conditions. We are bringing together top scientists in a diversity of disciplines who will carry productive dialogue forward to benefit humanity well into the future."
The executive director of Focus for Health, Tracey Dupree, concurred: "Focus for Health is committed to protecting vulnerable children, seniors, and everybody in between from avoidable factors that could adversely affect their well-being. We are delighted to offer the conference in Chicago from May 20-24 as an excellent educational forum and an impetus for positive change."
Teri Arranga, executive director of AutismOne is excited: "This is a high-energy event with unparalleled networking, bringing together great minds in science with tenacious, intelligent parents who will go to the ends of the earth to help their children and other parents' children triumph in the face of daily physiological and practical issues in autism and related challenges."
The conference will offer interaction with parents who have moved their children forward from autism and other diagnoses to recovery. Parents with recovered children who have written books that help others will be available. The Thinking Moms' Revolution will present the Autism Recovery Parent Panel.
AutismOne president Ed Arranga emphasized that "many children whose parents have attended the conference and who have used information of the type presented have realized recovery and opened up a world of joy and possibilities going forward in life."
The AutismOne/Focus for Health 2015 Conference will be held May 20-24, 2015, at the beautiful Loews Chicago O'Hare Hotel in Rosemont, IL. Register at http://www.autismone.org/content/conference-membership-registration.