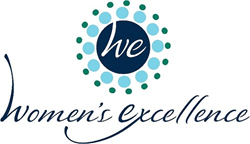 Birmingham, MI. (PRWEB) January 25, 2015
Women's Excellence is now a part of the Principal Shopping District (PSD) in Birmingham, Michigan. The PSD actively works to promote a district that is active, attractive, clean, safe and pedestrian-oriented, and ensure that the entire district continues to serve as a center for business, service, social, cultural and community activities.
The City of Birmingham is vibrant and prosperous, with a population of over 20,000. With charming tree-lined neighborhoods, Birmingham has the feel of a small town as well as an affluent urban area. Birmingham's lively, pedestrian-friendly downtown offers one of the midwest's premiere shopping districts. Comprised of nearly 300 retailers, downtown Birmingham offers a wonderfully diverse assortment of fashion boutiques, restaurants, gift stores, jewelers, salons, spas, antique shops, and art galleries. Movie theaters and a centrally located park complete the city center. Located along Woodward Avenue, Michigan's Main Street, Birmingham is centrally located within Oakland County and Metro Detroit.
Women's Excellence is the most comprehensive obstetric and gynecologic office in Michigan. They also specialize in menopause, weight control, bladder control, endometriosis, robotic surgery, pelvic floor physical therapy, and midwifery services. The knowledgeable, well-trained, compassionate physicians and healthcare providers of Women's Excellence are taking new patients and are conveniently located in three locations throughout southeastern Michigan, Birmingham, Lake Orion and Clarkston. For more information, visit http://www.womensexcellence.com.