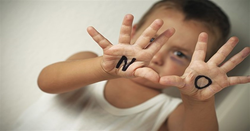 NoBullying cannot deny the severe consequences of bullying and cyber bullying such as depression, suicidal ideation and rage.
Newyork City, Newyork (PRWEB) January 26, 2015
Depression has many faces and symptoms and it can affect anyone at any given time in one's life. With so many factors involved in teens and children's lives today, such as bullying and cyber bullying, many teens are living with depression today. NoBullying explores, in a series of articles in the spotlight today, how depression manifests itself for teens and children.
A common misconception around the world is that depression is its own category which is why many people are confused when they hear the term severe depression. This is mainly due to the fact that there are different types of depression out there.
The different types of depression can include clinical depression, situational depression, child depression, unipolar depression and bipolar depression.
Cyber bullying and bullying can easily create stress and failure to cope with the activities of daily life which, in itself, could easily lead to depression and suicidal ideation. NoBullying feels that if depression and suicidal ideation aren't treated properly and dealt with immediately, victims of bullying can fall into a spiral that might not end positively.
One of the types of depression typically associated with victims of bullying is Moderate Depression which can create social problems for the patient especially in their personal relationships. People with moderate depression tend to have lessening self confidence that snowballs and becomes worse over time. They may find that they are not as productive as they once were in almost every aspect of their life.
With victims of bullying being prone to depression, NoBullying warns of the signs of child depression that can present themselves in children and teens, such as feeling unhappy, sad or empty, frustration or outbursts over small matters, losing interest in pleasures or activities that were once loved, having issues with sleep, losing energy, appetite changes, excessive worrying or restlessness, feeling guilty or worthless and expressed thoughts of death or suicide.
Victims of bullying can find themselves depressed, withdrawn or more prone to retaliation against the ones who bully them. Parents have a very strong role in diffusing these feelings by having open lines of communication with their children about the outcome of bullying or cyber bullying and how children can channel any negative feelings into something more productive like writing, painting or even joining anti bullying awareness campaigns to feel they are contributing more to others in their same situation.
Ciaran Connolly, Co Founder of NoBullying says "With bullying and cyber bullying being our biggest battles, NoBullying cannot deny the severe consequences of bullying and cyber bullying such as depression, suicidal ideation and rage."
He added that parents and teachers should make a point to educate the younger generations about the sad outcome of neglecting online safety and photos safety. According to Connolly, it is quite imperative to press for more firm laws condemning all acts of bullying and harassment.
NoBullying.com features many pages dedicated to parents, teens, teachers, health professionals as well as posts related to cyber safety and the latest news about law making concerning curbing Bullying worldwide as well as inspirational Bullying Poems and famous Bullying Quotes.
The website regularly updates its bullying statistics and cyber bullying statistics as it is essential to understand how widespread the bullying epidemic is. It also regularly runs cyber bullying surveys and questionnaires to get recent updated statistics on everything related to cyberbullying.
He also added that anyone suffering from bullying in any form or way can always find advice and help on the NoBullying website – but if anyone is suffering from severe bullying or cyber bullying, the best thing is to talk to someone locally – a parent, teacher or local organization that has been set up to help with specialized councilors to deal with this topic.