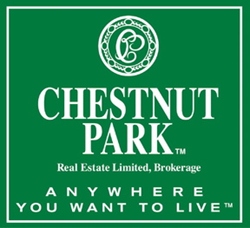 I firmly believe that now is the time to buy a vacation home in Haliburton, before it is too late, and prices start to rise
Haliburton, Ontario (PRWEB) January 26, 2015
There are bargains to be had for anyone shopping for an Ontario lakefront cottage or waterfront vacation home in cottage country. Buyer's just have to look beyond the Muskoka Lakes district and set their sights on the Haliburton Highlands, according to Rob Serediuk, a licensed real estate sales representative with Chestnut Park Real Estate Limited Brokerage's Haliburton / Kawartha Lakes office (http://www.haliburton-real-estate.com) and host of the popular Cottage Life Television show What's for Sale. Serediuk reports that prices for lakefront cottages and waterfront homes in Haliburton, when compared to the high cost of Muskoka real estate, are very reasonable and represents an excellent investment for buyers searching for recreational waterfront property.
A report compiled by Chestnut Park Real Estate Limited Brokerage's Haliburton / Kawartha Lakes office from data collected from the Muskoka/Haliburton Boards Millennium System illustrates the stark contrast between cottage prices in Haliburton verses cottage prices in Muskoka. It shows that, between January 1 and November 20, 2014, the average Muskoka cottage sale price was $624,654 while the average sale price for a cottage in Haliburton was just $368,189. Further, the report indicates that in 2014, the Muskoka cottage market continued to show improvement in the number of cottages sold, with overall sales up 11% from last year. On the other hand, Haliburton realized only a 2% gain in the number of cottages sold, demonstrating that the area is still feeling the lingering effect of the last recession.
"I firmly believe that now is the time to buy a vacation home in Haliburton, before it is too late, and prices start to rise. Muskoka has already started to recover, and I'm convinced that it won't be long before Haliburton and The Kawartha Lakes follow suit. There will only be a short window to purchase an exceptional Haliburton waterfront home or cottage at a bargain price before the market swings back with a vengeance. We've already seen an increase of 60% in the number of Haliburton waterfront homes in the $1M plus range sold. In this price range, buyers are typically looking in the Muskoka area, but this is slowly changing. Taxes and vacation home prices in Muskoka are moving out of reach for many. A $1M budget doesn't buy very much of a cottage in Muskoka. When I've shown clients who have been looking in Muskoka what they can get for the same money in Haliburton, they are just blown away. There is no comparison," states Serediuk.
Contact:
Rob Serediuk
Chestnut Park Real Estate Limited, Brokerage
5499 Kennisis Lake Rd
Haliburton ON K0M 1S0
705 754-0880
705 854-0910 Mobile
About: Going that extra mile to ensure their customers' complete satisfaction, the Chestnut Park Haliburton real estate team of real estate professionals has a proven track record of successfully marketing and selling Haliburton waterfront homes, executive cottages and luxury lakefront properties in the Haliburton Highlands and helping buyers find the perfect Haliburton vacation home. Selling more luxury Haliburton waterfront properties than any other realtor, the Chestnut Park Haliburton team has the dedication, drive and experience to deliver the best results. For more information, visit their website http://www.haliburton-real-estate.com or drop by their office on Kennisis Lake Road. To arrange for an appointment, please call 705 754-0880 or email info(at)haliburton-real-estate.com.