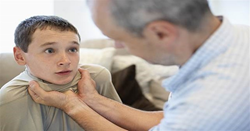 (Parenting) is no longer just feeding children, keep them healthy and taking them to school, teaching children not to become bullies is each parent's responsibility.
London, UK (PRWEB) January 28, 2015
When it comes to bullying and cyber bullying, the pre cursors as to why children bully are numerous. It appears to be some children or even adults may tend to bully as forms of persecution or prejudice or as a reaction to abuse at home or within the family. NoBullying explains, in a series of articles in focus today, the many faces, reasons and factors contributing in creating a bully in today's world.
Bullies are usually a representation of their home lives or how they were brought up, so if a child is bullying other children, chances are they come from abusive or disconnected homes. Children with history of child sexual abuse will most likely resent other children their age and attempt to bully them or make their lives harder.
Feelings of persecution are also a factor in creating a bully, a child who comes from a persecuted minority or is repeatedly told he/she is less than others will attempt to harass and intimidate others in order to feel more adequate, strong and superior.
Prejudice is also one of the reasons why children or teens can attempt to harass and bully others. NoBullying believes that if a child comes from a home with certain prejudicial notions such as racism, homophobia, transphobia or xenophobia, that child will attempt to bully or belittle others based on these as he/she perceives the victim is not equal to them and is less superior, therefore, deserves it.
It is worth reminding to parents that angry or racial outburst, because even as a joke, this can be a subtle sign to children that is perfectly fine for them to repeat these racial slurs to others. NoBullying asserts the fact that children learn by imitation, to a child, whatever a father or mother does is correct and deserves repeating or imitating.
One of the most underrated factors contributing in the raising of a bully is what scientists call the " Cinderella Effect"; this basically refers to a cold and turbulent upbringing provided by a step parent. Because a step parent didn't exactly "contribute" in bringing their step son/daughter into the world, they don't invest in the relationship or make it seem like the child only deserves second rate treatment, that kind of child abuse or neglect can bring the victim to lash out on his/her classmates or friends.
Ciaran Connolly, Co Founder of NoBullying says "When it comes to parenting, it is no longer just feeding children, keep them healthy and taking them to school, teaching children not to become bullies is each parent's responsibility."
He added that parents and teachers should make a point to educate the younger generations about the sad outcome of neglecting online safety and photos safety. According to Connolly, it is quite imperative to press for more firm laws condemning all acts of bullying and harassment.
NoBullying.com features many pages dedicated to parents, teens, teachers, health professionals as well as posts related to cyber safety and the latest news about law making concerning curbing Bullying worldwide as well as inspirational Bullying Poems and famous Bullying Quotes.
The website regularly updates its bullying statistics and cyber bullying statistics as it is essential to understand how widespread the bullying epidemic is. It also regularly runs cyber bullying surveys and questionnaires to get recent updated statistics on everything related to cyberbullying.
He also added that anyone suffering from bullying in any form or way can always find advice and help on the NoBullying website – and if anyone is suffering from severe consequences of bullying or harassment such as depression or suicidal thoughts, the best thing is to talk to someone locally – a parent, teacher or local organization that has been set up to help with specialized councilors to deal with this topic.