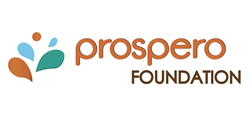 Antibes, France (PRWEB) January 28, 2015
The Prospero Foundation, founded by Ulrik DeBo of DeBondo Capital, is excited to announce that a microloan donation has been made to Afshan and her husband in Rawalpindi, Pakistan.
Afshan is a 27-year-old responsible mother of one child, whose husband is the sole wage earner in the family, while she raises their child. He owns his own rickshaw, which is in dire need of maintenance and repair, thus diminishing his income, and putting his family in jeopardy.The funds they receive from The Prospero Foundation will allow them to bring the rickshaw back to perfect condition, allowing her husband to work to his full capacity once more, and ensure he can look after Afshan and their child.
About Micro-lending with The Prospero Foundation
Through partnerships with local lending institutions, the Prospero Foundation contributes capital for the purpose of small business loans to these micro-entrepreneurs in developing nations. Through these partnerships, the Foundation helps small business people such as farmers, shopkeepers, and artisans build their businesses and in turn stimulate economic development in their communities. BRAC Pakistan focuses its work in some of the most underdeveloped parts of Pakistan, characterised by poor infrastructure and high levels of poverty. BRAC Pakistan is a subsidiary of BRAC, one of the world's largest development organisations with a focus on microfinance and economic empowerment. It offers micro-loans designed to help small businesses, very poor clients and others, in addition to health and education services.
About The Prospero Foundation
The Prospero Foundation is a private, international charitable foundation founded by Ulrik DeBo. Mr DeBo, a lifelong entrepreneur, whose upbringing and eventual success in the finance industry, through his company DeBondo Capital Ltd, gave him the relevant experience and insight required.
 
The foundation is run by a global network of entrepreneurs, who raise funds privately amongst their business contacts, and choose to invest them using a 'pay-it-forward' philosophy to focus on charitable projects that promise to perpetuate a chain reaction of positive growth opportunities for individuals and local communities for generations to come.
 
It is a foundation that empowers citizens to help themselves and those around them.
 
For additional information, please visit http://www.prosperofoundation.org
Contact:
Prospero EnFrance (Registration No: W061004154)
info(at)prosperofoundation(dot)org