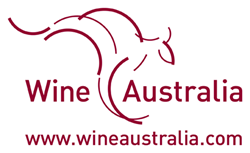 There has been a tremendous amount of change over the past five years for Australian wine, with more diversity, fine-tuned portfolios, and a renewed focus on premium and regional offerings
San Francisco, CA (PRWEB) January 26, 2015
The Australia Today Tasting January 26, 2015 is Wine Australia's annual trade and media tasting in San Francisco and serves as a showcase for new vintages of the market's leading brands, as well as new brands and line extensions via 14 importer tables. A Market Access zone will offer a sneak-peak of new brands entering the market. "There has been a tremendous amount of change over the past five years for Australian wine, with more diversity, fine-tuned portfolios, and a renewed focus on premium and regional offerings. Today we are showing over 175 wines from six states and across 25 regions" said Angela Slade, Regional Director Wine Australia.
Participating importers include H.Mercer Wine Imports, Old Bridge Cellars, Hudson Wine Brokers, Negociants USA, Treasury Wine Estates, Quintessential Wines, Distinguished Vineyards & Wine Partners, Broadbent Selections, Fowles Wine, Trinchero Family Estates, Total Beverage Solution, Hess Collection, San Francisco Wine Exchange, and Pacific Highway Wine & Spirits.
The tasting experience will commence with a guided seminar titled, "History, Evolution, Revolution", led by Mark Davidson, Global Education Manager Wine Australia. Through 12 wines, attendees will explore Australia's 200-year winemaking history, today's regional, style and variety evolution, and the cutting edge techniques that signify wine trends taking shape for tomorrow.
A special January 26, 2015 evening function called [South] Australia Day – a culinary adventure, is sponsored by Primary Industries and Regions South Australia. Co-Creative Directors for Tasting Australia 2014 & 2016, Simon Bryant and Paul Henry, have teamed up to develop an eight course menu that will take guests on a culinary adventure through South Australia's unique environment, innovative production and high quality produce. As part of the G'Day USA program, and to celebrate Australia Day in San Francisco, guests will enjoy some amazing food and wine whilst also having the chance to talk with Simon and Paul about everything from the farmer who grew the grain to the artisan who made the cheese.
It will be a full Aussie invasion in Vancouver this February 2015 during the 37th annual Vancouver International Wine Festival, where Australia will be the theme country and Syrah/Shiraz is the feature variety. This will be the most comprehensive exploration of Australian wine undertaken in North America since 2007. Wine Australia is working in collaboration with 55 participating Australian wineries along with partners, Tourism Australia, South Australian Tourism Commission, Barossa Grape and Wine Association, McLaren Vale Grape, Wine and Tourism Association, and Australian Wine Research Institute. The collective Aussie experience, called Savour Australia, will include keynotes, trade and consumer seminars, grand tastings, themed lunches, winemaker dinners, and a late night lounge party.
Angela Slade adds, "The trade and consumer demand for Australia's premium, regional, diverse wines is growing in both the USA and Canada. Our bottled export figures from Dec 2014 MAT reflect this sentiment, with growth in the higher-priced segments. We've been watching the premium trend build for just about three years now. Of course, the recent weakening of the Australian dollar is generating a lot of excitement particularly for exports to the USA. Together, it will be an interesting and lively year indeed!"
SAVE THE DATES 2015

#shirazweek February 21-28, Enjoy Australian Shiraz and join the conversation
Vancouver International Wine Festival Feb 21-28, #Savour Australia
World of Pinot Noir Santa Barbara March 6-7, #aussiewine
Wine Riots New York March 27-28, Boston April 24-25, Chicago May 15-16 #aussiewine
Food & Wine Festival Palm Desert March 27-29 sponsored by South Australia
Aussie Wine Month USA, Canada and Mexico May 2015 – full suite of events and promotions #Aussiewinemonth
Australia's First Families of Wine Tour San Francisco, New York, Montreal, Toronto, Vancouver May 18-30 #affw
Taste of South Australia Wine Dinners with Maestros USA May 2015 – details coming soon!
National Restaurant Association: BAR Show – May 17-18, 2015 Chicago #aussiewine
Watch Avec Eric Season 3 for six great episodes about Australia's tourism, food and wine.
JOIN THE CONVERSATION
Hashtags: #aussie wine #Australiatoday #SavourAustralia
Twitter: @Wine_Australia Instagram: @WineAustralia Facebook: AussieWine
North American Activity Microsite: AussieWine2015
Website: http://www.wineaustralia.com
-Ends-
Wine Australia Contacts:
Angela Slade, Regional Director The Americas Tel. 202 507 5693 Cell 415 819 5131
Donna White, Donna White Communications Tel. 203 558 4262 donna(at)donnawhitepr(dot)com
About Wine Australia
Wine Australia is part of the Australian Grape and Wine Authority (AGWA), the Australian Government body that supports the Australian wine sector. Wine Australia aims to continue to build and strengthen the reputation of the industry through marketing and promotional activities both domestically and internationally. In The Americas, Wine Australia is led by Regional Director, Angela Slade and provides a collaborative framework for the Australian wine category to secure maximum trade, press and consumer visibility in USA and Canada, with Emerging Market activities in Mexico and Brazil. A team of seven industry professionals are dedicated to building confidence and increasing demand for Australian wines through extensive trade education, promotional programs, communications, partnerships and events.
For more information on South Australia Activities in North America:
John Daw, South Australian Tourism Commission - Regional Director, The Americas Tel 323 417 1472
Maite Conway, Managing Partner at Wagstaff Worldwide Tel 323 503 4210
For more information on (South) Australia Day Culinary Adventure SF Jan 26, 2015:
Lucy Anderson, Marketing Manager at Primary Industries and Regions SA Tel. +61 08 8226 3774