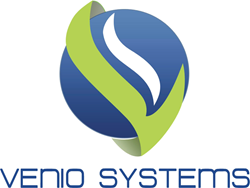 Venio is the best integrated eDiscovery Platform on the market.
Fairfax, VA (PRWEB) January 26, 2015
Venio Systems announced today that OPTiMO Information Technology LLC, a full-service technology solutions provider to customers throughout the federal and commercial market, has selected the Venio FPR Integrated E-Discovery Platform. OPTiMO will deploy Venio as part of its Managed Service eDiscovery offering to its government and corporate clients.
"Since becoming a customer of Venio we have enjoyed a higher level of product quality and outstanding service," says Michael Miguelez, President and CEO of OPTiMO IT. "Venio is the best integrated eDiscovery Platform on the market and OPTiMO offers that best-in-breed technology as a Managed Service to streamline the eDiscovery process, lower costs and provide a predictable pricing model."
The Venio FPR Integrated eDiscovery Platform is a highly scalable tool built to deliver better results by providing more information, processing faster and increasing efficiency. VFPR's integrated platform reduces the redundancy of data storage and its simplified workflow minimizes human intervention enabling once-complex tasks to be accomplished faster and with fewer errors.
"We are thrilled that OPTiMO IT is leveraging our technology to deliver scalable and cost-efficient solutions to their federal and commercial clients," says Bimal Tamrakar, President and Chairman of Venio Systems. "OPTiMO IT is known for understanding its client's vision and providing integrated solutions that deliver on quality while adhering to the principles of that vision."
Venio's VFPR platform allows forensic units, attorneys and litigation support teams to analyze data, provide an early case assessment, a total case assessment and a first pass review of any size data set. It can export to all industry standard litigation support applications while providing industry-leading reporting. Venio offers a fully scalable and easy-to-use solution that serves as a one-stop shop for clients like OPTiMO IT.
Venio will be highlighting its full suite of services, including review, ECA and mobile technology at LegalTech New York, Feb 3-5, 2015. OPTiMO IT will join them to demonstrate how they are maximizing Venio's technology for the government and corporate legal market.
"We look forward to participating with Venio at LegalTech," says Miguelez. OPTiMO will be present at Venio's booth #2613 at LegalTech New York on February 3-5, 2015 at the Hilton New York.
About Venio Systems
Venio Systems, based in Fairfax, Virginia, is a team of innovators and developers with 20 years of experience in providing e-discovery solutions. Venio Systems was created to address the industry's lack of truly integrated e-discovery systems. Venio Integrated E-Discovery Platform is a fully functional web-based application designed to provide law firms, corporations and government entities the ability to manage all phases of discovery from a single tool. Venio Systems remains on the forefront of innovation to provide solutions anyone can use. For more information, visit http://www.veniosystems.com/.
About OPTiMO IT
OPTiMO IT is a full-service, technology solutions provider to customers throughout the federal and commercial markets. Our portfolio of professional services offers domain expertise in the following areas: Technology Solutions, Staffing, Digital Forensics, Information Assurance, Mobile Applications, & Cloud Solutions.