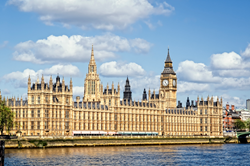 Each fleet manager should email their own MP, stating briefly what they want from the next government.
(PRWEB UK) 28 January 2015
Fleet managers should make 2015 the year of making themselves heard at Westminster, according to The Fuelcard People. Steve Clarke, group marketing manager, said: "What did everyone do when the Chancellor announced no reduction in fuel duty? Most people just winced and got one with things. That is no way to bring about change."
Steve Clarke acknowledged that there is a long history of parliamentary lobbying by various groups, often with support from The Fuelcard People. He suggested, however, that organised lobbying is not the only option.
"We have backed FairFuelUK and the motoring organisations," he said, "but there are other ways of getting the attention of politicians. If all fleet managers wrote to their MPs the barrage of communication could not be ignored. A single petition of 10,000 signatures is a lot easier to fob off with a glib answer than 10,000 individually written emails. If an MP's Inbox is constantly filling with similar demands from throughout their constituency, they can not afford to dismiss them all."
He suggested that each fleet manager should email their own MP, stating briefly what they want from the next government and requesting a fast, personal response. "Every member of parliament is listed at (http://www.parliament.uk/mps-lords-and-offices/mps)," he said, "together with their email address. How long does it take to send an email?"
Steve Clarke added that fleet managers should copy their emails to the editors of their local newspapers. "Point this out to your MP," he said, "and let them know that you will be informing the press of their answer. Then, keep that promise."