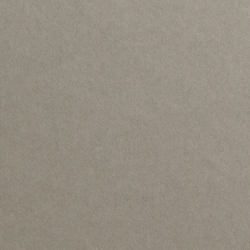 Being the first company in North America to have this line of paper is very exciting for us.
Opa Locka, Fla. (PRWEB) January 27, 2015
Announcement Converters, Inc. is set to launch their newest line of paper products, Gmund Urban, in early February as the first company in North America to supply this innovative paper.
The Gmund Urban line of paper products is influenced by contemporary architecture in today's constantly growing metropolises. Dyes, cellulose and water were combined in numerous variants at the Gmund Paper research department on the shores of Lake Tegernsee in Germany.
As this collection is crafted to resemble cement and wood, it is a very innovative and trendy paper that has an objective, straightforward surface texture.
Dusty colors, aligned design, vivid wood structure, and cool cement make up this ground-breaking line of paper. There are four colors offered in three finishes. Gmund Urban offers a palette of warm and dusty tones: Dust, Powder, Grey and Black. Finishes include Architect, Cement and Brasilia. Architect has the straightest lines possible that can be felt, but difficult to see because they are so close that they are made to be the average distance between a person's fingerprints. Cement has actual cement powder in it to give it the look and feel of actual cement. It is the same cement powder used in the paint of iconic landmarks like the Golden Gate Bridge, Eiffel Tower and Sydney Harbor Bridge. Brasilia has the look and finish of actual wood grain so it is reminiscent of wooden beams seen throughout buildings.
"Being the first company in North America to have this line of paper is very exciting for us," said Stan Greene, Owner at Announcement Converters. "When they introduced this line in Europe, they sold out their supply almost instantly."
Gmund Urban can be used for a variety of paper products including business reports, invitations, brochures, cards and folders, offset printing, hot foil stamping, embossing, and many more. The paper line is also Gmund Eco certified.
About Announcement Converters
Since its founding in 1972, Announcement Converters has provided the widest selection of in-stock blank envelopes, cards, folders, pouchettes, and paper in the industry. We deal with the finest paper mills from across the country and around the world to provide thousands of products in a wide range of papers, colors, textures, and sizes. We are prepared to fill all your orders from as small as one box to the largest of jobs. Announcement Converters is truly your one stop shop for paper and envelopes offering a fabulous selection and competitive pricing.
For more information, please visit http://www.announcementconverters.com/.
###