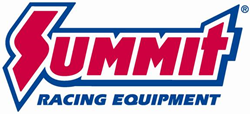 Tallmadge, OH (PRWEB) January 29, 2015
These new products now available at Summit Racing give truck owners the ability to improve their vehicles' stance, drivetrain strength, and a better way to get unstuck.
Ground Force Drop Kits for Late Model Ford and Dodge
Ground Force Drop Kits include everything a truck owner needs to level off the suspension and achieve a sleek, aggressive stance. Each kit comes with springs (coil or leaf, depending on application), matched struts, and required bushings, brackets, and hardware. Each truck is different, but owners can expect an overall suspension drop of about one to four inches.
McLeod Workhorse Clutch Kits for Dodge Ram Diesel Trucks
McLeod WorkHorse Pro Clutch Kits provide a solid clutch engagement, ensuring maximum and consistent power transfer to the wheels. At the heart of each WorkHorse Pro Clutch Kit is a diaphragm-style pressure plate with significantly increased clamping force. McLeod matches the pressure plate to a heavy-duty clutch disc, which is either organic or ceramic-lined depending on the kit.
Bubba Rope Gator Jaw Soft Shackle Straps
Bubba Rope's new Gator-Jaw Shackle Strap is made from the highest strength synthetic rope on the planet—stronger than a comparable steel shackle. The Gator-Jaw Shackle Strap is a foot long and rated to 32,000 pounds—plenty strong for recovery.
Summit Racing Equipment
SummitRacing.com
1-800-230-3030