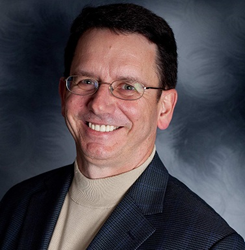 Centralizing cryptographic key management reduces complexity in the data center, which translates directly into reducing cost of operations
(PRWEB) January 26, 2015
The last two years have witnessed some of the largest enterprise network breaches ever. Once attackers are inside the network, millions of consumer payment card and personal details have been siphoned out, as seen with Sony Pictures, Home Depot, and Target Stores (see an amazing graphic of last year's data breaches at Information is Beautiful). Protecting data inside the enterprise once a breach occurs has become a top priority across industries. Prime Factors, provider of data protection technologies for over 30 years, offers an educational webinar on Thursday, January 29, at 1 PM Central, discussing one of the primary obstacles to increased use of encryption to protect sensitive data, and how it can be overcome.
"When even the most sophisticated enterprise perimeters cannot prevent attackers from penetrating their network defenses, focus on protecting the assets that the attackers want must increase," say Prime Factors Vice President, Jeff Cherrington. "Most enterprises know that encrypting data-at-rest safeguards it from exposure, even after a breach, but have faced barriers to increasing use of encryption."
One of the primary barriers has been the complexity of both implementing cryptographic key management necessary for pervasive encryption of sensitive data, and then managing it securely. Many encryption applications, both in-house and vendor provided, depend on their own proprietary cryptographic key generation and management. This has hobbled enterprises both in terms of the resources required to manage each encryption application and in documenting their operation to auditors and regulators. Until recently, the technology available remained focused on addressing specific data protection needs, without consideration of the need to actively integrate into enterprise-wide centralized management.
In this webinar, Cherrington outlines new opportunities emerging that reduce this obstacle. As the calculation of encryption algorithms has become commoditized, a key management standard emerged and is being adopted that deals with the centralized creation, distribution, and control of the complex cryptographic keys needed to make encryption effective. That standard, Oasis' Key Management Interoperability Protocol, frequently referred to as KMIP, allows enterprises to implement centralized cryptographic key management, ensuring appropriate policies are applied consistently across encrypting applications, whether developed in-house or purchased.
"Centralizing cryptographic key management reduces complexity in the data center, which translates directly into reducing cost of operations," Cherrington continues. "The number of applications that are KMIP-compliant are reaching the critical mass that will make it a standard expectation for data protection solutions, just as SQL became for relational databases and LDAP for directory services."
Register for the webinar here, or by browsing to http://tinyurl.com/CentralizingKeyManagement-KMIP
About Prime Factors, http://www.primefactors.com
Prime Factors has focused solely on the cryptographic needs of data centers for over thirty years. It creates solutions that make information security professionals' jobs easier while anticipating the market's next data security challenges. Prime Factors encryption and tokenization products reflect those decades of experience, ensuring that their cryptographic integrity is fully complemented by simplified integration interfaces that reduce development cost and time-to-market. Customers can align a solution to their specific data protection goals, address regulatory compliance, and implement in less time than alternatives.