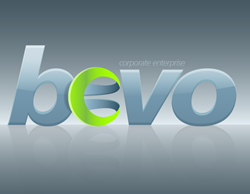 The most important investment decision in the franchise business is the choice of POS system.
Naples, FL (PRWEB) January 27, 2015
Bevo POS, a leader in POS systems for Franchise owners, is the first hybrid, fully redundant, so no downtime, cross-platform POS system in the industry. "The wisest investment there is in this business" noted Onur Haytac, CEO. Bevo POS offers master data analytics for Franchisors so they can see all their franchisee sales real-time, via web platform on MyBevo.com, free of charge. The MyBevo.com platform runs consolidated reports for the best and worst selling items, while the dashboard gives a consolidated look of all store sales instantly. The team, including the owner, from Bevo POS will be presenting to a highly skilled and motivated audience of thousands of entrepreneurs and franchise owners in booth 147 at the Franchise Expo South in Houston, Texas on February 5th-7th.
Franchise owners and entrepreneurs are a distinctive breed, and will be descending on the NRG Center in Houston, Texas for three days looking for opportunities and tools. Food service franchise owners have a different kind of business mind than those who have come into food service as a chef or baker. The knowledgebase within the concept is unique and there are specific benchmarks for success and reporting to the Franchisors that has this group seeking the tools specific to these unique needs. Bevo POS, not coincidentally, was designed for franchise owners by a franchise owner who happened to be a computer programmer, making for an extraordinarily efficient system that is stable, extremely economical and answers the requirements of both franchisee and franchisors. Onur Haytac, CEO stated "Franchise owners need more from the POS than the other systems can offer, the demands of being a franchise are unique and those demands take too much time to complete manually when it can all be offered in an instant within a sophisticated, inclusive, affordable system." As the foremost franchise POS, it is intuitive, organized, syncing real-time, so it is guaranteed to continue functioning regardless of internet connectivity or server failure, without loss of data and with no downtime.
Bevo POS offers a complete system, including master data analytics, Caller ID, Online ordering, customer recall, limitless varieties of specials and all mobile options including iPhone POS, tablet POS, and iPad POS. It offers everything possible for the needs of a Texas BBQ food truck to an established large chain. Bevo POS is the most affordable POS with the highest return on investment. Designed for those looking to manage, profit and grow. To schedule a meeting time while at the show, please contact Bevo POS at (866) 620-2785.