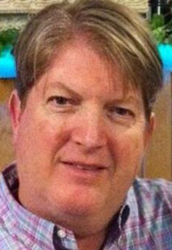 Alexandria, VA (PRWEB) January 26, 2015
The Association of Pool & Spa Professionals (APSP) President and CEO Rich Gottwald announced today a key hire and staff promotion to enhance service to members and create sustainable business initiatives that strengthen the industry's only standards writing organization.
Patrick J. Giambalvo, Jr., joins APSP as vice president of business development. Giambalvo comes to APSP from InfoComm, the trade association for the audio/visual industry where, for the last five years, he served as the director of membership, education and certification development. He will be responsible for the overall strategy, planning, and implementation of activities to promote membership retention and growth, education, and for the development of short and long-term business development strategies. Giambalvo earned his MBA from Webster University and is a U.S. Army veteran.
Carvin DiGiovanni is promoted to vice president, technical and standards, with the mandate to lead the association's standards writing efforts globally with the American National Standards Institute (ANSI) and the International Code Council (ICC). Since 1983, APSP has been accredited by ANSI as the Standards Development Organization for the nation's pool and spa standards and now counts 13 American National Standards under its purview. These national consensus standards establish voluntary minimum guidelines that, when adopted by governments and agencies, have the force of law. Now the ANSI/APSP standards have been incorporated into the International Swimming Pool & Spa Code (ISPSC), and APSP continues to advocate adoption of the ISPSC to make pools and spas safer for consumers across the country, with many jurisdictions already adopting it. DiGiovanni was recently named the 2014 International Code Council's (ICC) Affiliate of the Year, recognizing his work and collaboration to create the ISPSC to ensure public safety.
"There's a bright future ahead for the pool, spa and hot tub industry and APSP will be leading the way," said Gottwald. "I am confident that Patrick's strategic vision will position APSP to provide even better member service and business value. Carvin's outstanding accomplishments have prepared him well to take on the future challenges facing APSP in the technical arena and we will benefit from his leadership and acumen as APSP positions itself for greater growth."
For more information about APSP, visit APSP.org.
About APSP
The Association of Pool & Spa Professionals (APSP) is the world's oldest and largest association representing swimming pool, hot tub, and spa manufacturers, distributors, manufacturers' agents, designers, builders, installers, suppliers, retailers, and service professionals. Dedicated to the growth and development of its members' businesses and to promoting the enjoyment and safety of pools and spas, APSP offers a range of services, from professional development to advancing key legislation and regulation at the federal and local levels, to consumer outreach and public safety. APSP is the only industry organization recognized by the American National Standards Institute to develop and promote national standards for pools, hot tubs, and spas. For more information, visit APSP.org.