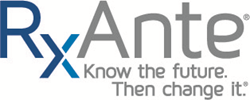 Arlington, VA (PRWEB) January 26, 2015
RxAnte, LLC, the leading platform for improving medication use and drug therapy outcomes through predictive analytics and targeted clinical programs, today announced that it will be moving from its McLean, Virginia location to Arlington, Virginia beginning January 26, 2015.
The new office, located at 901 N Glebe Road in Arlington, Virginia, will host the RxAnte headquarters and establish an East Coast presence for RxAnte's parent company, Millennium Health, LLC. The move signifies RxAnte's continued growth in the healthcare analytics and solutions market, and with the Millennium Health presence, further reinforces the development of new joint solutions designed to address medication adherence and misuse.
"The move to D.C.'s health IT hub marks an important chapter in RxAnte's growth and will position us to attract additional technical and healthcare talent to the Company," said Aaron McKethan, president of RxAnte. "Together with Millennium Health, we are excited about the new innovative solutions we are bringing to the market in 2015, including new analytic tools and clinical programs to address the overuse, underuse, and misuse of prescription medications."
The new space, more than three times the size of the RxAnte's McLean office, will create an environment that engages employees and client partners in the overall company mission and prepare RxAnte and Millennium Health for continued growth.
About RxAnte®
RxAnte is the leading platform for improving medication use and drug therapy outcomes through predictive analytics and targeted clinical programs. Its innovative analytics platform is transforming how organizations work with healthcare professionals, care management intervention providers, and patients to improve the use of safe and effective prescription medications. Created by subject matter experts in medication adherence, health IT, and advanced analytics, the "RxAnte System" is a patent-pending platform that includes predictive and decision analytics, advanced evaluation methods, and an innovative platform for provider engagement. RxAnte's provider engagement platform, RxEffect, is currently supporting approximately 1.5 million Medicare members in 23 states nationwide. Learn more at http://www.rxante.com or follow us on Twitter.
About Millennium Health
Millennium Health is a leading health solutions company that delivers accurate, timely, clinically actionable information to inform the right treatment decisions for each patient at the right time. The company shares a unified belief that everyone has the right to safe and effective treatment and aims to deliver on that idea by providing clinicians and payers with effective tools and information to reach that goal. Millennium Health offers a comprehensive suite of services including The RxAnte System, Millennium PGTSM and Millennium UDTSM, that can be used to better tailor patient care. More information can be found at http://www.millenniumhealth.com.
About Cresa
Cresa, an international corporate real estate advisory firm that exclusively represents tenants and specializes in the delivery of fully integrated real estate services, assisted RxAnte with securing the location. With more than 58 offices, Cresa is the largest tenant representation firm in North America. Through its partnership with Savills, one of the world's largest commercial real estate services firms.