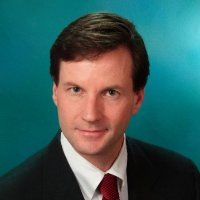 Aurora, CO (PRWEB) January 28, 2015
This week, chief operating officer Ron Dunlap has announced that industry veteran Scott Sullivan has joined Graebel Relocation, and he has been named the managing director at the Company's business center in Singapore. Sullivan will be responsible for the business development and client relations' strategy and operations of the organization's relocation and mobility services throughout this region.
"As we embark on an exciting new global era of growth and innovation at Graebel Relocation, our people are enthusiastic and remain focused on growth through service excellence. Companies that exceed their customers' expectations know that outstanding service does not just happen it is carefully planned and orchestrated. For 24-years Scott Sullivan has demonstrated his ability to accelerate business growth by elevating the customer experience in the industry. Becoming the nucleus of our successful APAC regional operation is a perfect role for Sullivan, as he has previous experience opening offices in Shanghai, China; Brisbane, Australia; Bangalore, India and Sao Paul, Brazil," stated Dunlap.
"Scott Sullivan has lived and worked in Asia, Europe and the Americas. He is well versed in how global companies' relocation programs and policies demand proper definition, best-in-class implementation and measurement for ongoing, constructive refinements to attract and retain clients' people on assignments. His consultancy experience is vast, and I am confident this will heighten our clients programs and their assignees' experiences immediately. Ultimately, his leadership will accelerate our present-day double-digit growth in Asia," observed Dunlap.
Prior to joining Graebel Relocation, Sullivan was with the Canadian-based third party firm, Brookfield Global Relocation Services from 2004 until 2013; where he was executive vice president of global sales, marketing and consulting services. During his ten years at Brookfield Relocation total revenue tripled to $225M (U.S.). In addition, Sullivan led the rebranding of GMAC Global Relocation Services, Royal LePage Relocation Services, and Prudential Relocation following their acquisitions by that firm.
From 1991 to 2004, Sullivan was employed at Crown Worldwide Relocations, a third party company. He held management positions including his last role as regional corporate services manager for the UK and Ireland while based in London. In this capacity, he is credited for the signing the Company's largest revenue-producing client. He was also responsible for driving revenue growth for its United States, Canada, Argentina, and Mexico sales territories while based in Los Angeles, California, USA. His career began in Tokyo, as the national corporate services manager for Crown Relocations Japan.
A sought after speaker at global mobility conferences Sullivan holds a Bachelor of Science degree from Syracuse University in the U.S.
About Graebel Companies, Inc.
Founded in 1950, Graebel Companies is a privately-held global organization that offers the full suite of employee and commercial office relocation, mobility management, workplace and consultative services for the Global 100 and Fortune 500. On-the-ground services are managed in 165 countries on six continents. The world headquarters is located in Aurora, Colorado USA with in-region centers throughout the Americas, APAC and EMEA regions. Known for its industry-first innovations, Graebel holds numerous quality and security credentials, and has earned accolades from its clients and from within its industry for its best-in-practice quality and market intelligence initiatives. To learn more visit: http://www.graebel.com
# # #