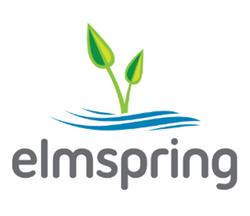 Finally, the tech and investment community will see what we already know—that real estate is a growth market for tech startups.
Chicago, IL (PRWEB) January 27, 2015
Technori Pitch describes itself as "a monthly showcase of innovative starters, showcasing what they have just launched." The Technori Pitch series has brought over 180 tech startups and professionals—including the founders of 37signals, Apple's Siri, OpenTable and 1871—to pitch their companies onstage in front of an assembled crowd of hundreds of tech professionals.
The January 2015 Pitch, focusing on Real Estate technology, will feature two elmspring startups: ReaLync and PeerRealty.
ReaLync, a graduate of elmspring Session 1.0, will pitch their pioneering live virtual touring platform. ReaLync makes property touring mobile, real time, and highly interactive, allowing prospective buyers to save time and money by experiencing properties via live virtual tours or open houses hosted by agents. ReaLync's cloud-based technology also records all live tours including the photos and notes that attendees take, enabling sharing and collaboration following the tour itself.
PeerRealty, a participant in elmspring Session 2.0, aims to be the Midwest's premier real estate crowdfunding platform. This technology will allow accredited investors with as little as $5,000 to buy shares of quality investment opportunities.
Says elmspring CEO Thomas Bretz, "the Technori Pitch is a unique opportunity for our startups to address a large and diverse professional community in a very high profile venue. Not only will they have the attention of thought leaders from many different industry segments, but they'll be forced into an intense public speaking and presentation opportunity. We expect very big things of ReaLync and PeerRealty, and this is a chance to jump into the deep end."
Bretz is also enthusiastic about the focus of this month's pitch on real estate technology. "Finally, the tech and investment community will see what we already know—that real estate is a growth market for tech startups. We are positioned to help the most promising startups make real estate better, more efficient and more exciting."
Currently, Bretz and the elmspring team are leading PeerRealty and other startups through the second session of the elmspring accelerator. Elmspring is a seed-stage technology accelerator that brings startups in real estate and related fields through an intensive three-month session. With help from elmspring's network of leaders, mentors and professional services, startups go from concept to pitch, where their ideas are heard by investors from around the Midwest.