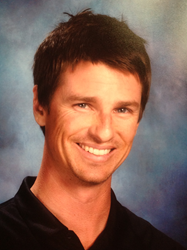 A Sale/Leaseback transaction allows a company to utilize its creditworthiness to capture the best possible rental rate and terms.
Salt Lake City, UT (PRWEB) January 28, 2015
Finding the right space for your business is a complicated process involving a number of moving targets. Everyone is familiar with the old adage location, location, location, but timing and pricing will also dominate the decision-making process during a real property acquisition. In a competitive leasing market, which describes most major demographics over the last twelve months, multiple corporate users will often be competing for the same space when it becomes available. Unless absolutely necessary, you should never enter a bidding war to start off the lease negotiation process that will define the next 7+ years of your company's success.
If a company's business model or parent company requires all facilities to be leased, then how does one open up additional lease opportunities that are being overlooked by the rest of the market? Tim Sleeper, principal of Logical Move, an ITRA Global Buyer and Tenant Representation firm in Salt Lake City, UT, recently found a solution for a client utilizing the Sale/Leaseback concept. Also known as the "Walgreen's" model, a Sale/Leaseback transaction allows a company to utilize its creditworthiness to capture the best possible rental rate and terms. It also opens up the total number of potential available sites, including the For Sale opportunities in a given target area. Even land acquisitions and Build-To-Suit construction sites can be included in the search.
Justin Crowley, who is the CFO at Select Portfolio Servicing (SPS) had been struggling to find a suitable expansion location for the company since 2012.
"We just couldn't put all of the necessary puzzle pieces together as we poured through the leasable office locations on the market," said Crowley. "We would find one with the needed parking, but the location would be too far from our employees. Then we'd find one with the right price and location, but the parking would be non-existent. We were shopping around long enough to see prices escalating, and didn't feel like any of the new lease opportunities were offering anything different than the old ones."
Logical Move / ITRA Global was able to identify a location that would not normally appear on the radar for a company looking to lease traditional office space. Even though the site met many of the needed conditions that SPS required, such as parking and location, the property was a retail facility that was only available for sale. By carefully tracking the market, Logical Move made sure SPS was able to secure control of the property with a purchase offer and a negotiated time frame that allowed the Sale/Leaseback scenario to unfold. The purchase price of the facility and construction costs to convert the interior of the building into an office use were combined, resulting in a total value for an investment sale to a separate entity. All occurred during the due diligence period, and in conjunction with the usual inspections and analysis. While in escrow, the asset was then sold again based on the creditworthiness of the company and the terms of the lease. SPS was not even required any out of pocket money to secure financing or tenant improvement costs.
"We had more control over the conditions of our lease due to the Sale/Leaseback process," says Crowley. "We were able to retain a rental rate that was about one-half the price of the rest of the market. When we first made our offer, there was an available site on our radar that was just 300 yards down the street where they were asking more than double our achieved rate. We were also able to negotiate parking and city incentives. Since we are occupying more than 150,000 square feet, Logical Move literally saved us millions of dollars during the course of our lease."
ITRA Global is an organization of real estate professionals specializing in representing tenants and buyers in the leasing, acquisition and disposition of office, industrial and retail facilities. With coverage in major markets around the world, ITRA Global is dedicated to representing tenants and occupiers of commercial real estate. Clients benefit by having an experienced professional as their trusted advisor, providing conflict-free representation with total objectivity. To learn more about ITRA Global, visit the organization's website or contact Beth Wade, Executive Director, at 1.706.654.3201 or by email bwade(at)itraglobal(dot)com.
To learn more about the Salt Lake City office market contact Tim Sleeper at 801.871.5544 or email tim(at)logicalmoveutah(dot)com.