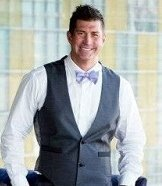 Denver, Colorado (PRWEB) January 27, 2015
JASON RUEDY: also known as The Home Loan Arranger, is optimistic about recent news that mortgage interest rates hit a 19-month low. According to Mr. Ruedy, low interest rates are highly beneficial to mortgage borrowers because low rates mean borrowers can save a significant amount of money on interest payment for the duration of their loan.
According to an article published on Finance.Yahoo.com on January 8, 2015 entitled, Mortgage Rates Hit 19-Month Low, "The 30-year fixed-rate mortgage hit a 19-month low this week at 3.58%, according to the Zillow Mortgage Rate Ticker. That's down from 3.72% the week prior and 4.35% on January 6, 2014."
The Finance.Yahoo.com article explains, "Most potential homebuyers get excited about news like this. They should: The lower the interest rate your mortgage carries, the more manageable your monthly payments will be and, potentially, the more you can afford to borrow. These rates are averages of mortgage-rate quotes made to thousands of borrowers every day, meaning some people have received higher and lower rate quotes for their home loans."
"Many current and potential mortgage borrowers don't realize how a drop in mortgage interest rates can affect them personally. Depending on the size of the loan, a quarter or half a of a point drop can result in a hundred dollars of savings per month - or more! A half point drop on a large loan can mean hundreds of dollars of savings per month." - Jason M. Ruedy, The Home Loan Arranger
It is Mr. Ruedy's hope that current and/or future mortgage borrowers act quickly to lock into a low interest rate fixed mortgage while rates are still at a 19-month low. As stated in the Finance.Yahoo.com article, mortgage interest rates fell dramatically last week. A combination of economic factors contributed to the decrease. However, according to Mr. Ruedy, mortgage interest rates are bound to rise at some point in the future. Therefore, it's important to secure a low interest rate as soon as possible.
"My advice to anyone currently shopping for a mortgage is - lock in your mortgage interest rate NOW. Mortgage interest rates as extremely low. If you wait, mortgage interest rates might rise, and you may end up locked into a higher interest rate for many years." - Jason M. Ruedy, The Home Loan Arranger
Mr. Ruedy is offering a free, no-obligation consultation to anyone interested in locking into a low interest rate mortgage. Appointments can be scheduled by calling 1-877-938-7501 or through The Home Loan Arranger's website.
About The Home Loan Arranger:
Mr. Jason M. Ruedy, also known as The Home Loan Arranger, has 20+ years of experience in the mortgage business. His company was built around the crucial principles of hard work, discipline, and determination. The Home Loan Arranger evaluates client applications quickly and efficiently and structures loans with the best possible terms. Mr. Ruedy is successful in achieving loan closings for clients while meeting their highest expectations. Jason M. Ruedy is ranked #2 in the state of Colorado by Scotsman Guide, which is the top leading resource for mortgage originators.
For media inquiries, please contact Mr. Jason M. Ruedy, "The Home Loan Arranger":
The Home Loan Arranger
512 Cook St #100
Denver, CO USA
Phone: (303) 862-4742
Toll Free: (877) 938-7501
http://www.thehomeloanarranger.com/