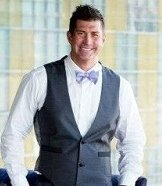 Denver, Colorado (PRWEB) January 28, 2015
JASON RUEDY: also known as The Home Loan Arranger, has noticed a recent increase in the number of borrowers inquiring about refinancing their mortgage into a loan with a lower interest rate or into an FHA loan with reduced insurance premiums. In response to the number of inquiries, Mr. Ruedy is offering a no-cost consultation to anyone interested in learning more about a refinance.
According to an article published on CNBC.com on January 21, 2015 entitled, Mortgage Applications Rise on Refinancing Surge, "Applications to refinance increased 22 percent from the previous week, and are now up 63 percent from a year ago. Applications to purchase a home fell 3 percent week-to-week, but are 3 percent higher than the same week one year ago."
The CNBC article discusses some of the reasons for the increase in mortgage applications, which include mortgage rates dropping to their lowest level since May 2013, and the recent reduction in FHA mortgage premiums.
"I've received numerous inquiries from current borrowers who want to take advantage of today's low mortgage interest rates. Additionally, I've been working with many current FHA mortgage borrowers that want to lower their mortgage insurance premium obligation. It's my goal to help as many homeowners as possible reduce their monthly mortgage payment." - Jason M. Ruedy, The Home Loan Arranger
Because Mr. Ruedy is aware that many homeowners have questions about how much they can save by refinancing their existing mortgage into one with a lower interest rate, he is offering a free consultation to anyone that calls his office or fills out a contact form on his website. This offer also applies to FHA borrowers that hope to reduce their mortgage insurance premium.
"If you have a 30-year fixed interest rate that is currently greater than 4 percent, you might be able to benefit from a refinance. If you have an FHA loan that obligates you to pay a 1.35 percent annual mortgage insurance premium - call me. I may be able to help you save a considerable amount of money." - Jason M. Ruedy, The Home Loan Arranger
Appointments for a no-cost consultation can be scheduled by calling 1-877-938-7501 or through The Home Loan Arranger's website.
About The Home Loan Arranger:
Mr. Jason M. Ruedy, also known as The Home Loan Arranger, has 20+ years of experience in the mortgage business. His company was built around the crucial principles of hard work, discipline, and determination. The Home Loan Arranger evaluates client applications quickly and efficiently and structures loans with the best possible terms. Mr. Ruedy is successful in achieving loan closings for clients while meeting their highest expectations. Jason M. Ruedy is ranked #2 in the state of Colorado by Scotsman Guide, which is the top leading resource for mortgage originators.
For media inquiries, please contact Mr. Jason M. Ruedy, "The Home Loan Arranger":
The Home Loan Arranger
512 Cook St #100
Denver, CO USA
Phone: (303) 862-4742
Toll Free: (877) 938-7501
http://www.thehomeloanarranger.com/