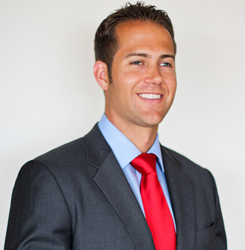 "Justin is such a valued AdShare client and his popularity on YouTube is beginning to soar," said Jason Peterson, CEO of AdShare. "We are excited to see him continue his success on YouTube and anxiously await what 2015 brings for him."
Los Angeles, Calif. (PRWEB) January 27, 2015
Justin Quiles, one of Billboard's top ten Latin artists to watch in 2014, is exploding on YouTube after a themed set of video releases to close 2014. Under AdShare's stewardship, Quiles saw his YouTube channel quadruple in daily viewership and subscribers since November.
Click here to watch the themed videos.
"There's a Bonnie and Clyde theme in these videos," said Josh Montana, co-director of the videos. "Justin Quiles plays a man who loves a woman but she leads him into trouble. A wide range of human emotions exist as fans watch the progression of Quiles in this 7 day story."
The set of themed videos, produced by Cinema Entertainment and co-directed by Fernando Lugo and Josh Montana for AdShare™, were released on a weekly basis starting November 15. Each video features the same actors and follows a pattern. As Quiles experiences the full spectrum of human emotions, the last video ends the storyline when he seeks revenge on behalf of his girlfriend. All the videos were shot with natural lighting.
Quiles' fans are actively participating in his current YouTube rise through comments, likes and shares. Quiles' YouTube channel has experienced 5 times as many shares, 6 times as many likes and 7 times as many comments since the release of the themed videos.
"Justin is such a valued AdShare client and his popularity on YouTube is beginning to soar," said Jason Peterson, CEO of AdShare. "We are excited to see him continue his success on YouTube and anxiously await what 2015 brings for him."
Justin Quiles' new single, "Tu y Yo", will be released in early February in anticipation of his new album entitled "La Promesa". The video for "Tu y Yo" will be featured exclusively on Justin Quiles' YouTube channel.
Resources:
Justin Quiles YouTube Channel: https://www.youtube.com/user/jquilesrf
About AdShare™:
AdShare is the leading social media monetization service for music, film, television, and sports rights-holders. It brings together a technology oriented multi-disciplinary approach to monetizing fan engagement online. AdShare's offerings include providing full service YouTube monetization and for existing YouTube Partners, the most robust and effective optimization service on the market - generating substantial new revenue for its clients. Over 150 major media clients trust AdShare to monetize their brands and more than two million of their copyrights online. Nearly 800 million people from around the world engage with content represented by AdShare every month. AdShare is an autonomous subsidiary of GoDigital Media Group (GDMG), a media and technology holding company and early stage venture capital fund.
AdShare. Engaging Fans. Monetizing Brands.™