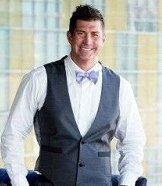 Denver, Colorado (PRWEB) January 29, 2015
Mortgage Banker, Jason M. Ruedy, also known as The Home Loan Arranger, provides his opinion on whether FHA or conventional mortgages are better. In Mr. Ruedy's opinion, each type of loan serves its own purpose, and one might be better or worse for a specific borrower. "The better choice depends on each borrower's specific set of circumstances," says Mr. Ruedy.
According to an article published on LATimes.com on January 18, 2015 entitled, FHA Loans Versus 'Conventional' Mortgage: Which is Better?, "If you have a FICO score of 620 to 719 and a down payment of 5% or less, FHA is likely to be your first choice." However, the article also states, "You will build equity in your home faster with a conventional mortgage compared with an FHA loan."
The LATimes.com article provide several hypothetical scenarios describing borrowers with certain FICO scores and down payment amounts, along with calculations as to how much the borrowers would have to pay each month for their mortgage (including the cost of mortgage insurance).
"I agree with the author of the LATimes.com article when he states that FHA can be more sympathetic to borrowers. However, an FHA loan is not always the best choice when other options are possible. Everybody's situation is unique and requires a thorough evaluation of life circumstances. When you're talking about a loan that may last for 30 years, you have to look at the short-term, the mid-term and the long-term." - Jason M. Ruedy, The Home Loan Arranger
Because of the complexities involved with trying to determine the best possible loan for each individual borrower, Mr. Ruedy highly recommends working with an experienced mortgage professional before committing to a specific lender and mortgage.
"Some borrowers will only qualify for an FHA mortgage. But others may have the option to choose between an FHA or a conventional loan. It's my job to make sure all of my clients make the most educated choice possible. I want to make sure my clients make the right decision - because it's something that they are going to have to live with for years or possibly even decades." - Jason M. Ruedy, The Home Loan Arranger
About The Home Loan Arranger:
Mr. Jason M. Ruedy, also known as The Home Loan Arranger, has 20+ years of experience in the mortgage business. His company was built around the crucial principles of hard work, discipline, and determination. The Home Loan Arranger evaluates client applications quickly and efficiently and structures loans with the best possible terms. Mr. Ruedy is successful in achieving loan closings for clients while meeting their highest expectations. Jason M. Ruedy is ranked #2 in the state of Colorado by Scotsman Guide, which is the top leading resource for mortgage originators.
For media inquiries, please contact Mr. Jason M. Ruedy, "The Home Loan Arranger":
The Home Loan Arranger
512 Cook St #100
Denver, CO USA
Phone: (303) 862-4742
Toll Free: (877) 938-7501
http://www.thehomeloanarranger.com/