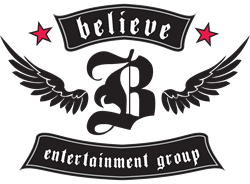 NEW YORK (PRWEB) February 02, 2015
Today Believe Entertainment Group (BE) announced a new digital series with Tia Mowry as host, "Forever Family," about the inspirational and heartwarming stories of everyday people and their extraordinary experiences trying to overcome fertility challenges and create a family in today's world. The series was created by Conrad Ricketts, a two-time Emmy Award-winning former executive producer of ABC's "Extreme Makeover: Home Edition," and Peter T. Cohen, an accomplished media and entertainment executive (HBO, CNN, MTV) and reality producer veteran, who will also executive produce the series along with Believe Entertainment Group partners Dan Goodman, William H. Masterson III and Danny Fishman, and Mowry.
Meredith Corporation will leverage its Meredith Originals team resources to promote and distribute Forever Family, one of the first tentpole original series it will support. The series will premiere on Meredith-owned site Parents.com and will be supported across the company's owned-and-operated channels and network of syndication partners. Meredith's traditional distribution resources including print, and potentially TV, will also be leveraged to help drive awareness for the show. Additionally, there will be a corresponding website specifically created to complement the show, providing an online resource with comprehensive support, information and community to those dealing with the real-life challenges of infertility.
A digital docu-reality series, Forever Family will provide an intimate look into how people are dealing with the ever-growing problems of infertility in America and creating their families in the 21st century, as it follows multiple couples throughout the ten-episode season on their journey to conceive. The series will entertain and educate viewers as it explores how people are finding new ways of conceiving, including new science and other current events in the world of family development.
Mowry said, "This show means a lot to me because of my own challenges with starting a family and I'm excited to help lend my support and encouragement to all those out there who are going through the process of trying to create or grow their own families."
"With 6.7 million women (about 10% of women) in the United States having difficulty getting pregnant or staying pregnant, the timing couldn't be more appropriate for a series like this," said Co-Creators Cohen and Ricketts.
Having experienced the challenges of infertility first-hand, Mowry will present a positive and uplifting exploration into the extraordinary circumstances of ordinary people who share the same goal of creating a family of their own. Mowry stars in and produces Nickelodeon's hit show "Instant Mom," recently renewed for a third season, and prior starred in and produced Style Network's docu-series "Tia & Tamera." She is also known for starring in the WB sitcom, "Sister, Sister."
Laura Rowley, Vice President for Video Production and Product with Meredith Corporation, said, "As we continue to innovate in premium content with Meredith Originals, Forever Family is a valuable opportunity to engage our audience with storytelling that's relevant and informative. Meredith reaches more than 100 million women and 60% of millennial women adults monthly across our digital and traditional platforms. Forever Family is a powerful series that will resonate with our audience."
Dan Goodman, co-founder of Believe Entertainment Group, said, "This project is breakthrough for us in both subject matter and media innovation. We have an amazing show format created by Peter and Conrad on the extremely timely and relevant topic of fertility, and could not ask for a better partner and host in Tia to tell the story to our audience. That, matched with targeted distribution from our partners at Meredith who are able to bring this to market in an incredibly compelling way, presents a very unique opportunity for a powerful entertainment and information platform."
Believe Entertainment Group is financing Forever Family and selling and distributing the series online, including to Mowry's more than six million fans across her social networks on Facebook, Twitter and Instagram.
About Tia Mowry
Tia Mowry can currently be seen starring on and producing the hit Nick at Nite series "Instant Mom," which was recently renewed for a third season. She also recently appeared in the Fox Searchlight feature film BAGGAGE CLAIM, opposite Paula Patton and Trey Songz. Tia has been in the public eye for over 20 years, gaining initial fame and becoming a 90's pop culture icon in her teens, starring opposite her twin sister in the hit comedy "Sister Sister" from Paramount Television. On "Sister Sister's" successful six-year run, Tia won two NAACP Image Awards for Outstanding Actress in a Comedy Series and three Kids Choice Awards for Favorite Television Actress. She was also nominated for three Young Artist Awards for Best Performance by a Young Actress, in 1995, 1996, and 1997 for her work on the show. In 1999, Tia wrapped production on the show and decided to go to college, obtaining a Bachelor's Degree in Psychology from the prestigious Pepperdine University in Southern California. Throughout 2000 – 2006, Tia made appearances in various projects, including starring with her sister once again in the Disney Channel's original movie TWITCHES in 2005, one of the channel's highest rated movies of all time, and again in TWITCHES TOO, two years later. Off camera, she voiced the character of "Sasha" on the animated series "Bratz." In 2006, Tia landed the role of "Melanie Barnett," medical student turned wife of pro-football player "Derwin Davis" [played by Pooch Hall] on "The Game." The series, a comedy about women involved with players of a fictional San Diego pro football team had a small, but devoted fan base. Her work on "The Game" landed her two more NAACP Image Award nominations, for Outstanding Actress in a Comedy Series. She was also nominated for a Teen Choice Award in 2007 in the Best Actress in a Comedy category, for her work on the series. The show aired three seasons on the CW - before being cancelled in 2009. Less than two years later, due to fan demand, BET picked up the series giving it new life, and deciding to air season four in their winter 2011 line up. Season four of "The Game" broke ratings records in television history, ranking as the #1 ad-supported scripted series premiere in cable history, and debuting to an audience of 7.7 million viewers in January 2011. In January 2012, "The Game" returned to television once again, pulling in 5.3 million viewers making it cable's #1 scripted series telecast among 18-49. In addition to "The Game," Tia and her sister starred in DOUBLE WEDDING, an original film for the Lifetime Movie Network [June 2010]. She was also able to add Executive Producer credits to her resume for her work on the film. In summer 2011, Tia and Tamera entertained audiences once again, in their self-titled STYLE Network series "Tia and Tamera" [where they held Executive Producer credits.] The show set record ratings for the network, being the most watched series launch in their history. Throughout 2012-13, Tia secured her sixth NAACP Image Award nomination for Outstanding Actress in a Comedy Series for her work on "The Game," a People's Choice Award nomination for Favorite TV Celebreality Star, and two Teen Choice Award nominations for Choice TV: Female Reality/Variety Star [in 2012 and 2013]. While the cameras rolled on "Tia and Tamera," Tia released her debut book, "Oh Baby!: Pregnancy Tales and Advice from One Hot Mama to Another" [Penguin Books] which quickly became a national bestseller, released two yoga DVD's, and launched her product line 'need' with her sister. It was recently announced that Tia would become an author once again in a joint project with Tamera called "Twintuition," a series of middle grade books published by HarperCollins Children's Books [due out April 21, 2015].
About Believe Entertainment Group
Believe Entertainment Group is a New York-based digital entertainment company producing high-profile content in partnership with elite talent and leading brands through a variety of digital outlets such as web, mobile, VOD and social media. Believe Entertainment Group has launched a steady stream of recent projects including: @EpicEDM, a new, ongoing original content series featuring top electronic dance music (EDM) artists, festivals and clubs worldwide that is the first studio-originated content series designed specifically for the Twitter platform; seasons two and three of The LeBrons, an original, animated Web series with two-time NBA champion and four-time league MVP LeBron James, on Xbox LIVE (the-lebrons.com); seasons two and three of In the Booth, a documentary-style series with DJ/Producer Tiësto (youtube.com/Tiesto); seasons one and two of Money Where Your Mouth Is, a new, original game show series hosted by comedian, actor, radio host and author, Jay Mohr, that was ranked the top game show of Winter 2013-14 on Hulu and Hulu Plus (Hulu.com/MMI); and Inspired: by Sabrina, a new women's lifestyle show hosted by HGTV star Sabrina Soto. Previous projects include a lifestyle and entertainment news series with Jennifer Lopez and Nuyorican Productions, TBE, distributed through and in partnership with AOL (cambio.com/tbe). Additionally, Believe Entertainment Group formed an alliance with Paramount Digital Entertainment (PDE) working together on the hit digital series The Legion of Extraordinary Dancers (The LXD), created by Jon M. Chu (Step Up 2: The Streets and Step Up 3D) and distributed through Hulu; the company also expanded its partnership with MommyCast, the Webby Award winning multi-medium show for moms. Believe Entertainment Group is known for its trailblazing 2011 premiere of The LeBrons on YouTube with brand partners HP, Intel, Bing, Sprite and Nike, distributed through LeBron's Facebook, Twitter and a dedicated section of LeBronJames.com.
Believe Entertainment Group is led by Dan Goodman and William H. Masterson III, co-founders of the studio, and Danny Fishman, who joined the company as partner in 2013. The company signed an investment deal with ITV plc in September 2014.
Goodman and Masterson have launched previous digital entertainment projects including Seth MacFarlane's Cavalcade of Cartoon Comedy (youtube.com/sethcomedy) with Family Guy creator Seth MacFarlane and meinspace.com, an online effort to support Sacha Baron Cohen's Bruno, as well as original short-form content with the world famous improv troupe, The Second City among others. Their extensive experience in advertising and marketing has led to brand and distribution partnerships with well-known, respected brands such as Intel, Sprite, Nike, P&G, HP, J&J, Microsoft, Acer, McDonald's, U.S. Army and Dell, among others, as well as key distribution relationships delivering scalable audiences for their projects including YouTube, Google, Hulu, Facebook, Twitter and iTunes.
About Conrad Ricketts and Peter T. Cohen
Conrad Ricketts is an Executive Producer working in television, motion pictures and digital. He studied radio and television at the University of Texas at Austin and holds an honorary degree of Doctor of Humane Letters from Western New England University. Ricketts has won and been nominated for numerous awards, including five primetime Emmy nominations, winning two back to back. He has been nominated for an Academy Award, and is winner of two Producers Guild Awards and two NAACP Image Awards. He also received more than 50 community awards while executive producing Extreme Makeover: Home Edition. Ricketts has produced television and movies in all 50 states, and around the world. With more than 25 years as a senior media and entertainment executive, having produced hundreds of hours of live music concerts and events, artist biographies and profiles, reality shows and lifestyle content, Peter T. Cohen has extensive experience in content production, programming and distribution across a variety of genres and linear/digital platforms for companies including HBO, CNN International, Rainbow Programming, BillboardLive, The Box Music Network and MTV Networks.