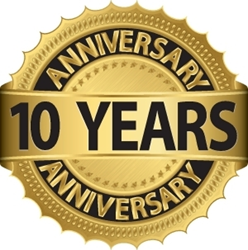 Marlborough, MA (PRWEB) January 27, 2015
Thought For Food & Son, LLC, a leading creative boutique that specializes in the food industry announced today that the company continued to see strong growth during 2014. Notable new clients during 2014 included industry icon Dell's Maraschino Cherries, Raw Seafood, 505 Southwestern Sauces & Salsas, SuperSeedz, K&B Seafood, Rave Bites, Healthy Solutions Spice Blends, Cape Cod Select and Flavor Bombs.
"We feel for an agency to be truly effective it must operate in the same space as its clients," said Alan A. Casucci, managing director of Thought For Food & Son. "Our specialization within the food industry combined with our industry expertise separates us from the rest of the agencies out there."
In today's competitive retail environment, food manufacturers need all the advantages they can get when launching new products or building upon their existing brand portfolios. With over 3,000 new food products being introduced annually, manufacturers cannot afford to go to market without a sound strategy. Statistics show that one-third of all new products fail within the first year.
Thought For Food & Son uses a combination of traditional PR tactics integrated with new social media platforms to build trial and market share for regional, national and global food companies. Thought For Food & Son implements campaigns that speak to food industry professionals who are responsible for slotting their client's products onto retailer shelves and to consumers who are responsible for purchasing their products.
Furthermore, Thought For Food & Son http://www.tffandson.com established a strategic partnership during 2014 with SourceOne Sales & Marketing of New Hyde Park, New York, a leading brand and distribution company headed by industry veterans Tom Lieb and Bob O'Connell. The combination of both companie's strategic resources provide food companies with the essential ingredients needed to successfully launch new products and gain more market share of existing products.
"Thought For Food & Son offers its clients a combination of expertise and value that is unsurpassed within the food industry. We're a communications company without the traditional agency "BS." Food companies don't have to pay us to learn their business," added Casucci.
Thought For Food & Son offers its clients a proprietary PR FOOD MEDIA INDEX, an all-in-one strategic instrument that allows food companies to speak directly to their peer group, industry trade press, category buyers, distributors, wholesalers, retailers, and most importantly, consumers. Thought For Food & Son's proprietary PR FOOD MEDIA INDEX has over 100,000 media outlets across North America, complete with more than 300,000 staff listings and contact preferences.
Thought For Food & Son has worked with both large and small food companies such as Sea Watch International, famous Hollywood actor Paul Sorvino Foods, Maristella's Fine Foods, Cape Cod Select, Beeler Pork, Bakery On Main, New York Ravioli & Pasta Company, Flavor Bombs, New England Natural Bakers, Paterson Pickle Company, Healthy Solutions Spice Blends, SuperSeedz, Paesana Italian Products, Boston Speed Dog, Raw Seafoods, 505 Southwestern Sauces, Jerk Nation, Aurora Products, Big League Chew and Dell's Maraschino Cherries.
About Thought For Food & Son, LLC
Founded in 2005, Thought For Food & Son, LLC is a leading creative boutique that specializes in the food industry. We offer our clients a combination of expertise and value that is unsurpassed within the food industry. We're a communications company without the traditional agency "BS." Thought For Food & Son operates as a "Strategic Resource" for its clients offering public relations, social media, packaging design and brand development. Our focus is to create communication strategies using our proprietary PR FOOD MEDIA INDEX for clients who believe in powerful thinking. Thinking that demands notice. The kind of thinking that inspires people to take action and enables our clients to grow and prosper. For more information about Thought For Food & Son e-mail alan(at)tffandson(dot)com