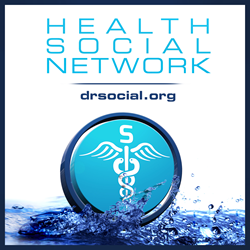 Los Angeles, CA (PRWEB) January 28, 2015
In June 26, 2014, Rogers Behavioral Health System – nationally recognized in the treatment of obsessive-compulsive disorder (OCD) and anxiety disorders, eating disorders, depression and mood disorders and addiction, finalized a new service agreement with the Medical College of Wisconsin (MCW) (https://rogershospital.org/press-release/behavioral-integration-expert-working-rogers-behavioral-health). Under the new arrangement, MCW is providing a medical consultant to assist Rogers in effectively integrating behavioral health services into medical settings, and hopefully setting up an example to be followed.
Thomas W. Heinrich, M.D., the director of psychosomatic medicine in the department of psychiatry and behavioral health at MCW, will work with Rogers to design and implement evidence-based approaches to meet the mental health and addiction needs of medical patients. The intent is to employ these strategies in a variety of medical settings including primary care clinics, medical homes and emergency rooms.
"The integration of mental health and addiction assessment, brief intervention and referral services in primary care, emergency rooms and other medical settings will allow physicians to more fully assess and treat behavioral conditions early on. The additional resources will result in higher quality and cost-efficient care," said Bill Henricks, CEO of Rogers Partners in Behavioral Health for Rogers Hospital.
Nearly 70% of all health care visits have a psychosocial basis, according to a study published in California Primary Care Association (http://www.cpca.org/cpca/assets/file/policy-and-advocacy/active-policy-issues/mhsa/integrationbrief.pdf). The most frequently occurring psychosocial drivers of medical utilization are behavioral disorders, alcoholism/drug addiction, deficient social support, lack of coping skills and a stressful home/work environment. Psychosocial problems, whether the result of medical illness or as a contributor to the onset of illness, are strongly related to poor general health status, functioning disabilities, and long-term chronic progressive diseases, all of which complicates medical treatment and increases costs.
More people will be reached and more access afforded if behavioral care is based in primary care settings. Initially most people turn to primary care providers, not specialty mental health clinics, with their emotional problems since clinics are often easier to access than mental health facilities.
The Medical Economics reported the results of a study published last year in the British Medical Journal ( http://medicaleconomics.modernmedicine.com/medical-economics/content/tags/affordable-care-act/integrating-primary-care-and-mental-health-key-im?page=full) stating that when primary care practices used a care manager (a social worker, nurse or psychologist) to help them treat older adults with depression, the patients were 24% less likely to die compared with those in usual care.
There are few steps into integrated health care practice:

Integrated care begins with screening patients for conditions in addition to the ones they present for. A number of evidence-based tools are available for primary care providers to use to screen for behavioral health disorders easily. Routine screening for common medical conditions among adults with behavioral health conditions can be accomplished by providing behavioral health practitioners with basic equipment like a scale, a blood pressure cuff, and a stethoscope, along with training in how to use them. Early identification of conditions helps to prevent or mitigate their progression.
Community health centers are leaders in the "co-location" of physical and behavioral health care at the same site. Medicaid's (a social health care program for families and individuals with low income and limited resources) system of prospective, cost-based payment for health centers supports this model because the costs of licensed behavioral health practitioners can be included in the calculation of health centers' prospective rates.
A growing number of states are using the Medicaid "health home" option, established by the ACA (Affordable Care Act), to advance the integration of physical and behavioral health care for Medicaid beneficiaries with serious mental illness. Health home services, which are eligible for a 90% federal match for two years, include comprehensive care management, transitional care, referral to community and social services, and other services to foster integrated care for people with complex conditions and needs. Community mental health centers are one natural choice to be designated health home providers for Medicaid beneficiaries with serious mental illness.
System-level integration of services and fiscal accountability underpins truly person-centered, holistic care and represents the most advanced model on the integration continuum. A fully integrated system for Medicaid beneficiaries is one that directly provides and is at financial risk for the entire complement of acute physical and behavioral health services covered by Medicaid.
"Health homes," a new Medicaid state plan option established by the ACA, are designed to support comprehensive, coordinated care for Medicaid beneficiaries with complex health care needs.
These plans would enrol only individuals with serious behavioral health needs and manage both physical and behavioral health benefits. By working with mental health professionals, patients would get back to work sooner and possibly even result in saving lives.
Resources:
https://www.pcpcc.org
http://www.advancingcaretogether.org
http://kff.org
http://www.ncbi.nlm.nih.gov